Denver is the place for scenic beauty, outdoor fun, and plenty of entertainment. It's a wonderful vacation destination, as well as an ideal spot for families. While Denver itself is bustling, there are several scenic suburbs that offer city access with a more relaxed feel. Which one is right for you? Here's your go-to guide.


Cherry Hills
Cherry Hills is one of the most upscale suburbs in the entire country, offering countless estates and elegant amenities. It has a countryside feel to it but is only a 30-minute drive to Denver. Its privacy and convenience make it an ideal spot for celebrities and high-profile individuals. The median home price of this area is about $3M, with some homes extending to as much as $18M.

There's no shortage of things to do in Cherry Hills — both indoor and out. John Meade Park is great for picnics and walks with dogs, while the 40-mile Cherry Creek Trail is a go-to spot for long hikes. Cherry Hills Golf Club is another local staple and home to nine USGA competitions and three PGA Championships. This area's families have foremost access to top schools, including Kent Denver School and St. Mary's Academy. Overall, Cherry Hills is a perfect combination of luxury and natural beauty.
Castle Pines Village
Castle Pines Village is an expertly planned village, boasting breathtaking views, two Jack Nicklaus golf courses, and secure gated access. Homes here are relatively secluded and located on a good amount of property. They're also relatively more affordable than other areas, ranging from $400K to over $2M. This suburb is ideal for families who love being outside. Golf is popular with residents who enjoy the renovated clubhouse and challenging holes at Castle Pines Golf Club. For more active recreation, residents head to Elk Ridge Park — an outdoor center with a splash pad, turf field, and pavilion. There's also The Edge, which has zip lines and several adventure courses. If you love being outside with your family, then Castle Pines Village could be for you.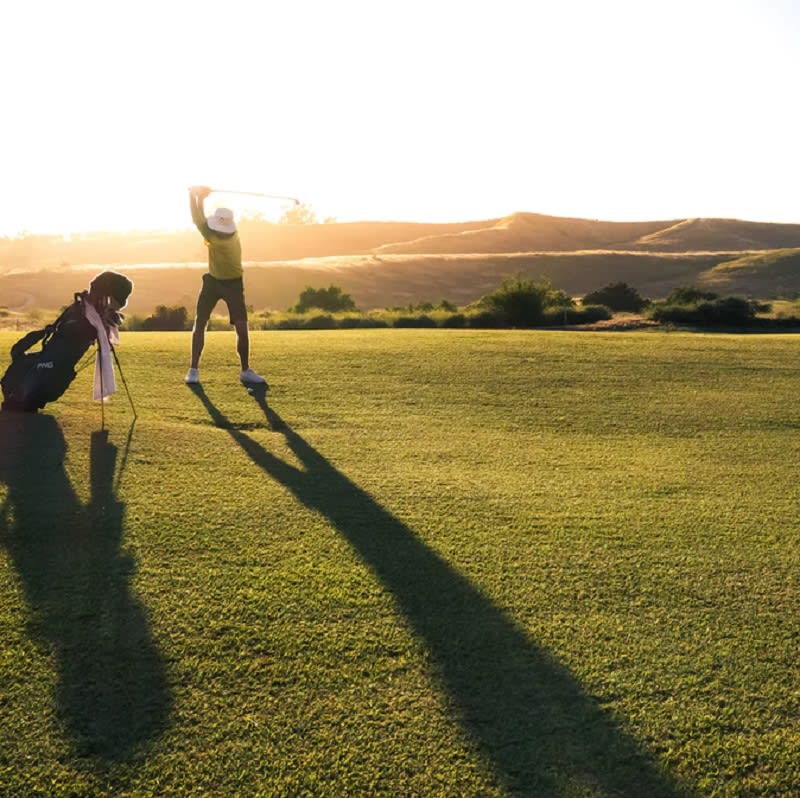 Centennial
Over 100,000 residents call this large, new suburb home. It's especially popular with families, who benefit from the excellent schools and outdoor facilities. It has a median home price of about $560K, as well as several family-friendly neighborhoods. Residents love the South Suburban Golf Club, with its challenging courses and delicious dining options. There's also an emphasis on tradition here, which is reflected in Centennial's yearly events. Spring and summer bring the local farmer's market, as well as the December Holiday Light Tour. Centennial is also home to a number of excellent schools, including Arapahoe High School, Lenski Elementary School, and Powell Middle School.
Cory-Merrill
Located between Bonnie Brae and University neighborhoods, Cory-Merrill is a relatively small part of Denver, offering a suburban feel within a large city. The housing market here is competitive, with a median home price of about $800K. Life here means brick houses, Tudor styles, and access to everything Denver has to offer. While Cory-Merrill doesn't have its own "downtown" area, it offers easy access to South Gaylord Street (great for shopping) and Washington Park (ideal for walking and outdoor recreation).
Central Park
Central Park is the largest residential neighborhood in Denver and was designed with the intention of offering residents both natural beauty and an exciting lifestyle. Homes here are very modern, and many have beautiful views of The Central Park. Walk, bike, picnic, and play at the park, with its 80 acres of natural beauty. The residential areas are balanced by several eateries, like Four Friends Kitchen and Mici Handcrafted Italian. If you enjoy farmers' markets, bike races, and green spaces, then this is the spot for you.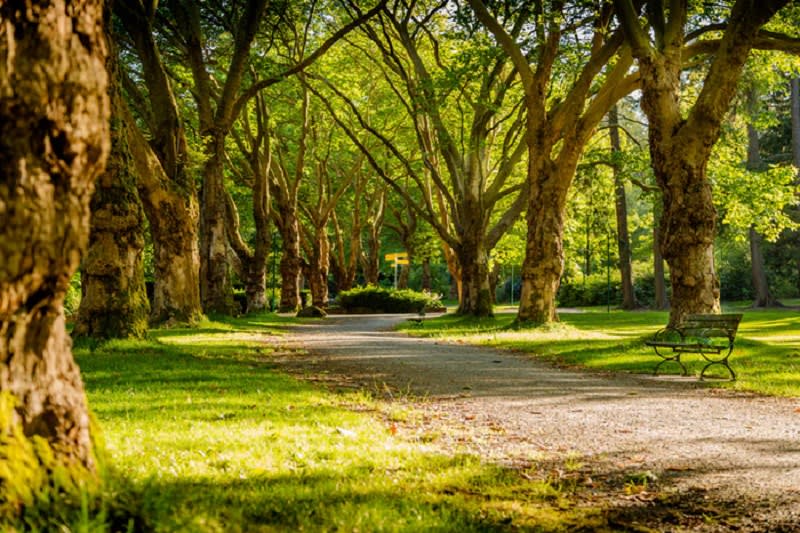 Lowry
Lowry is ideal for singles and families who want to feel slightly removed from city life without losing all of the perks. This beautiful, historic area was home to an air force base and is now a diverse hub of restaurants and entertainment. Lowry Beer Garden is a relaxing, hip spot for trying a variety of local brews. There's also the aptly named Officer Club, which is known for its fun happy hour. For outdoor fun, residents enjoy Sunset and Great Lawn Park, with its lush green spaces and summer concert series.
Washington Park
Washington Park is a beautiful area, rich with flowers, grass, and tree-lined streets. Its natural beauty makes it one of the most desirable Denver neighborhoods. With over 165-acres of neighborhood, Washington Park welcomes families who want to feel secluded and have access to the outdoors. Homes here are a mix of bungalows and new builds, with a median home price of about $1.5M. Washington Park itself boasts ample jogging and walking paths, a boathouse with water activities, and concerts in the park. There are also plenty of quirky shops and restaurants to explore, which add to this fun neighborhood's charm.
Downtown Denver
Downtown Denver is, of course, the hotspot of Denver living. If you love an active, busy lifestyle, then this area is for you. The weather here is beautiful, which allows for leisurely patio meals and happy hours, outdoor activities, and plenty of events. The median home price here is about $600K, with a wide range of real estate options. Its diversity opens up the neighborhood to singles and families alike. Some of Downtown's trendiest areas are The Highlands, RiNo, and Capitol Hill. Residents have access to some of the best biking and hiking in Denver, as well as beer, food, and art festivals. The Great American Beer Festival is the country's preeminent beer festival and competition, bringing thousands of people per year. Theater lovers have access to performances and shows throughout the year, thanks to the Denver Center for the Performing Arts. Downtown Denver will keep you busy!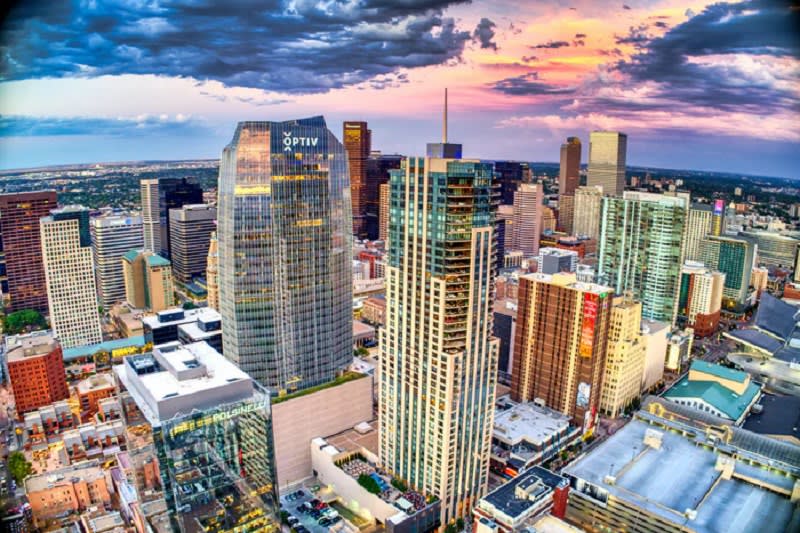 Cherry Creek
Five minutes from Downtown Denver is Cherry Creek — an urban area with beautiful condos, townhouses, and apartments. The median home price here is just over $1M, and the area's amenities make this price well worth it. Cherry Creek is home to the famous Cherry Creek Shopping Center, where you'll find upscale boutiques, salons, and dining options. Try the ultra-high-end steak at 801 Chophouse or the healthy options at Flower Child. This neighborhood is also one that values the arts. CherryArts is an art organization that aims to support art education in the Denver area. If you want to live among culture and beauty, then consider Cherry Creek.
Greenwood Village
Located 13 miles from Downtown Denver, Greenwood Village is an urban-meets-suburban area with walkable streets and single-family homes. The median home price here is about $1.3M, but there are several opportunities for renters. Both young commuters and families enjoy the seclusion of this neighborhood, with its 22 parks and outdoor spaces. The Marjorie Perry Nature Preserve has several trails with beautiful views of the Rocky Mountains, while the Fiddler's Green Amphitheatre is considered the largest one in the Denver area. Residents also enjoy upscale dining options, like Ocean Prime and Eddie V's Steakhouse. This suburb is flush with ways to stay involved and active without feeling too close to the city.
Looking to learn more about living in Denver? Contact Anne Dresser Kocur.