Winter. A pandemic. Need we say more? You've been cooped up inside all winter long, and you're ready to break free. After all, there's only so much Netflix a person can watch from their couch without craving that fresh spring air!

We're here to fill you in on all of the fun spring opportunities coming your way. So grab a sweater and get outside.
Red Rocks Amphitheatre
Starting at the end of April, Red Rocks will once again be open for spring and summer fun! Built into a rock structure, it's a natural, open-air amphitheater that hosts some of the best concerts and entertainment in the area. So many bands play at this venue, and this spring, you can see them all! From Michael Franti & Spearhead to Chicago, there's a show for everyone. An added perk? Getting to stargaze while you listen to music.

Red Rocks also has a lot of nature to explore. Hike or mountain bike on one of their many trails. Runners especially enjoy training on the amphitheater steps. Plan your visit here.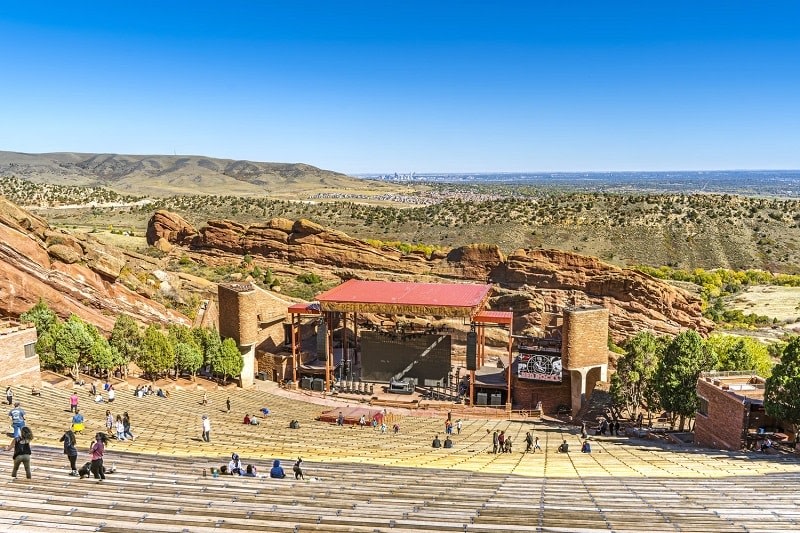 Farmers Markets
Who doesn't love strolling through a farmers market on a weekend morning? Grab your coffee, fill your basket, and support your local farmers. Colorado Fresh Markets is "the standout market" in Colorado. Every Saturday from May to October, Cherry Creek hosts the market at the shopping center. Rain or shine, you can fill up on local produce, flowers, and baked goods. On Wednesdays, you can sample food from a variety of food trucks. You'll leave feeling satisfied and excited for spring.
Baseball
Hey, batter, batter! It's that time of year again, folks. The Colorado Rockies had their opening day on April 1, which means spring is upon us. The stadium's current capacity, given CDC guidelines, is 21,000 people. Baseball has always been a great outdoor activity, but it's especially fun in today's world. Save room for a hot dog and peanuts, and bring the entire family along for a day or night of America's pastime. Look into tickets here.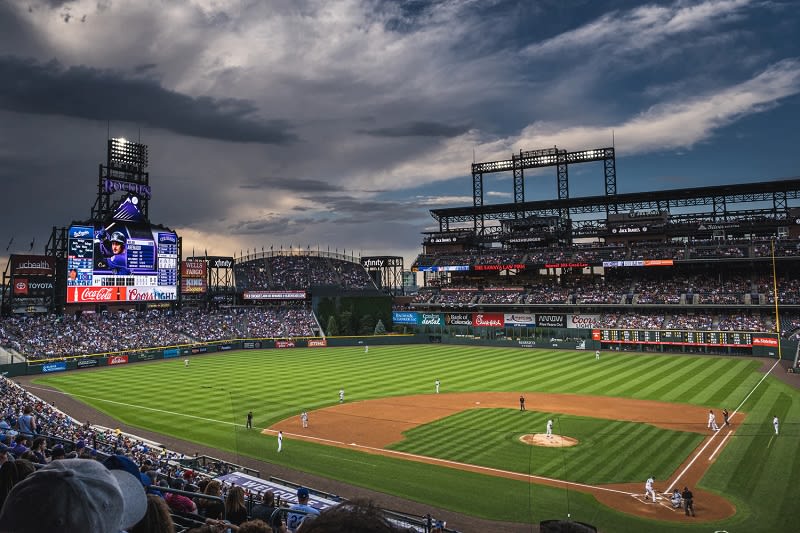 Western Slope
This area of Colorado has it all. It's less populated than the front range but has everything from skiing to wine tasting. Let's break it down!
Western Slope—Black Canyon of the Gunnison National Park
The national park is one of the most stunning in all of Colorado. It boasts some of the steepest cliffs and best views, and it's broadly accessible by car. There's so much to do here! You could camp in the main campgrounds, fish in the Gunnison River, hike the South Rim or North Rim routes, or explore Deadhorse Trail on horseback, of course! Experienced rock climbers also love this area for the challenging heights and conditions.
Western Slope—Crested Butte
Hikers love hiking up Crested Butte mountain. Known for its fabulous views of Crested Butte and its great wildflowers, this hike is for intermediate to advanced hikers. You can even camp here — there are so many acres of national forest that are perfect for parking an RV or pitching a tent. And feel free to fish in the surrounding rivers.
Western Slope—Hanging Lake/Rifle Falls
Eager to get out on the lake? Hanging Lake is perfect for fishing, boating, and swimming (if it's warm enough!). It's also home to Rifle Falls, a triple waterfall, limestone caves, and plenty of room for camping.
Cave Tours
Are you a fan of spooky, cold, dark places? Well, you're in luck. Colorado has so many cool caves, including the caves of Manitou Springs, Fulford Cave, and the Glenwood Caverns. The caves are open year-round and accessible by tour, although some require spelunking skills. Take a lantern tour at Manitou Springs or Glenwood Caverns. You're guaranteed to have a spooky time.
Hot Air Balloon Rides
Most places in Colorado offer year-round hot air balloon rides. Picture yourself high above in the mountains in a colorful balloon. Check out Adventures Out West, Colorado Balloon Rides, or Rocky Mountain Balloon to book a ride. It's guaranteed outdoor fun for the entire family.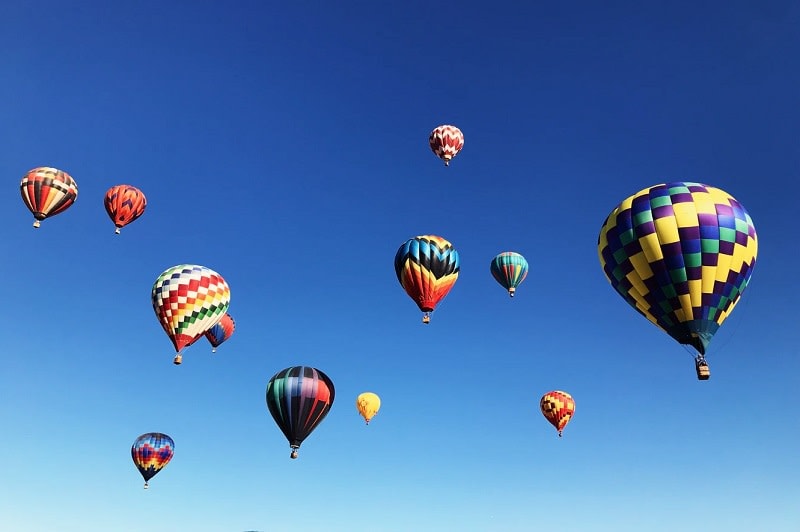 Dude Ranches
Colorado dude ranches provide visitors with a first-class experience. With so many to choose from, you're guaranteed to find an experience that's right for you. Many of these charming ranches provide all-inclusive housing, food, and horse access. Some even give you your own horse for the week! Visiting or staying at a dude ranch is a great way to escape your busy everyday life. Check out Badger Creek, Cherokee Park, or Deer Valley.
Hot Springs
In the mood to relax? You're in luck. Most of Colorado's hot springs are open to the public all year. Hot springs are natural pools of water that are heated by nearby dormant volcanoes. People love to soak in them for therapeutic benefits, such as overall relaxation, muscle relaxation, and skin hydration. A few great options are Healing Waters, Glenwood Hot Springs, and Ouray. Some springs even include water slides, which are fun for kids.
ATV Tours
If you like speed and adventure, you'll love the many ATV tours Colorado has to offer. You can take a guided tour of the Rocky Mountains or explore ghost towns, former mining locations, and other natural landmarks. Or you can rent your own and just explore. With so much varied terrain in Colorado, you're guaranteed to find a location and difficulty level that's right for you. Just make sure to wear closed-toe shoes and bring your camera! You won't want to forget these views. Some great rental companies include All Season Adventures, Colorado Adventure Rentals, and Estes Park ATV Rentals.
Ghost Towns
You don't need to rent an ATV to explore Colorado's many ghost towns. Most cars handle the terrain just fine. Colorado is home to many former mining camps, as well as towns that were abandoned due to the economy or the cold weather. Explore fascinating old buildings and imagine what life used to look like here. Antero Junction, Ohio City, and Skagway Power Plant are just a few options.
Mini Golf
Who doesn't love mini-golf? It's an old classic and a family favorite. Many front-range courses in Colorado offer it all year. As the weather gets warmer, consider brushing up your game! Colorado Journey, Crested Butte Adventure Park, and Silver Circle Ice Rink and Mini Golf are all fun courses.

Colorado is brimming with incredible ways to enjoy the outdoors this spring. If you're considering making the move to Cherry Hills real estate or homes for sale in Greenwood Village, contact us at Anne Dresser Kocur Real Estate!