Once you have purchased and settled into your new Downtown Denver house, it will be time to check out the dining scene. Denver is known for the high quality of its restaurants, including several award winners, and its offerings have continued to expand over the years. Whether you are in the mood for steak, seafood, Italian, or Asian cuisine, the following list of premier restaurants is sure to have you covered.
Rioja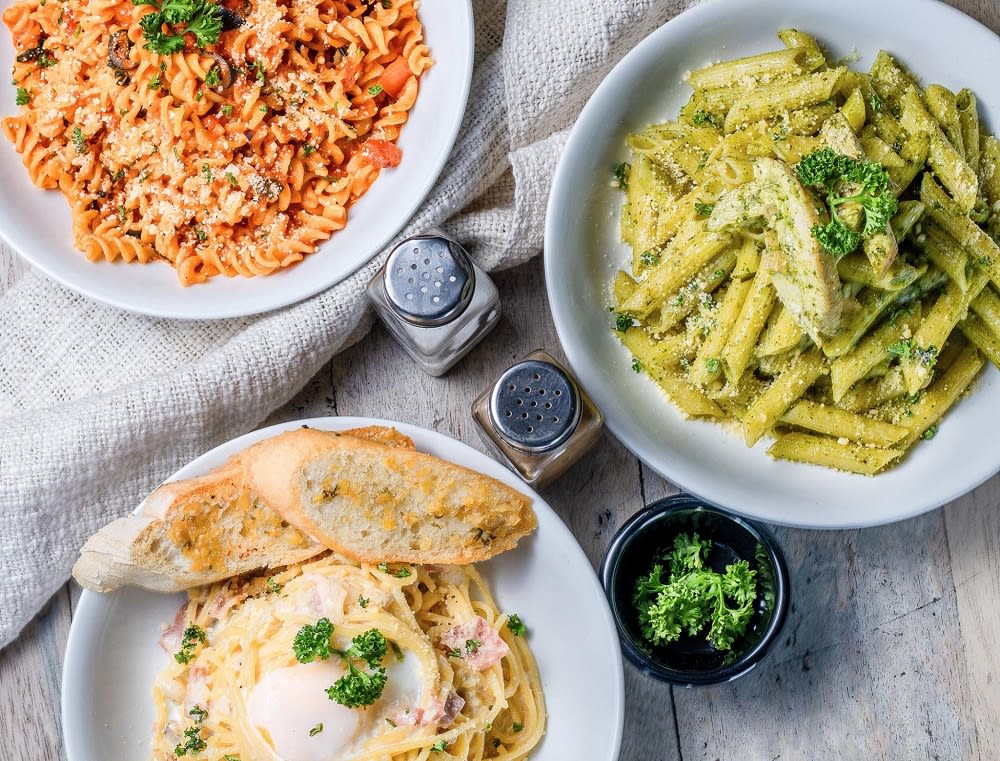 Rioja is a James Beard Award-winning restaurant located in Larimer Square. Head here after a night of theater or opera to enjoy carefully crafted dishes with Mediterranean flavors and locally sourced ingredients. Enjoy a cocktail or a glass of Spanish wine from the elegant copper bar before dinner. Then it is time to savor one of their handmade pasta, including ricotta gnocchi and sourdough tagliatelle. Rioja offers a variety of steak, lamb, and seafood entrees too. You could also opt to take in their leisurely Sunday brunch with a Rioja Mary before heading out to explore the nearby shops in the square.
Fruition Restaurant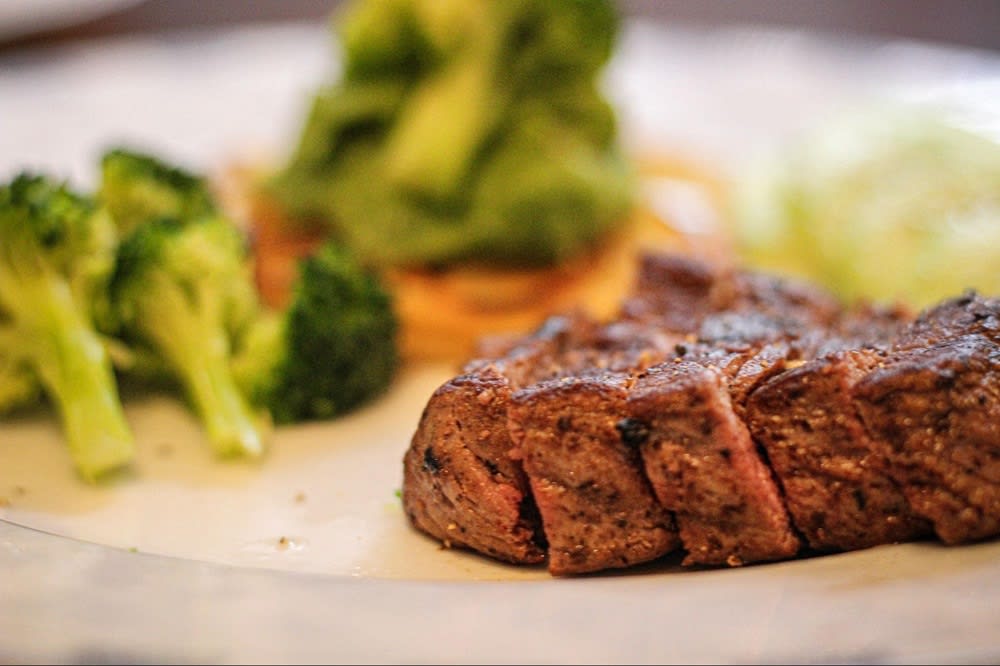 Fruition near Capitol Hill may offer you a different experience each time you dine there. They implement seasonal changes to their fine dining menu of steaks, seafood, and poultry dishes. You can also try one of their "Kitchen's Choice — Five Course Menus" if your table is interested in an immersive fine dining experience. Fruition offers "Cru Pairings" with wines paired specifically to each portion of your meal, or you can select a bottle from their global selection. Enjoy one of the craft cocktails, including the Headless Horsemen or Paper Plane, or your favorite ale from their selection of microbrews from local breweries.
The Capital Grille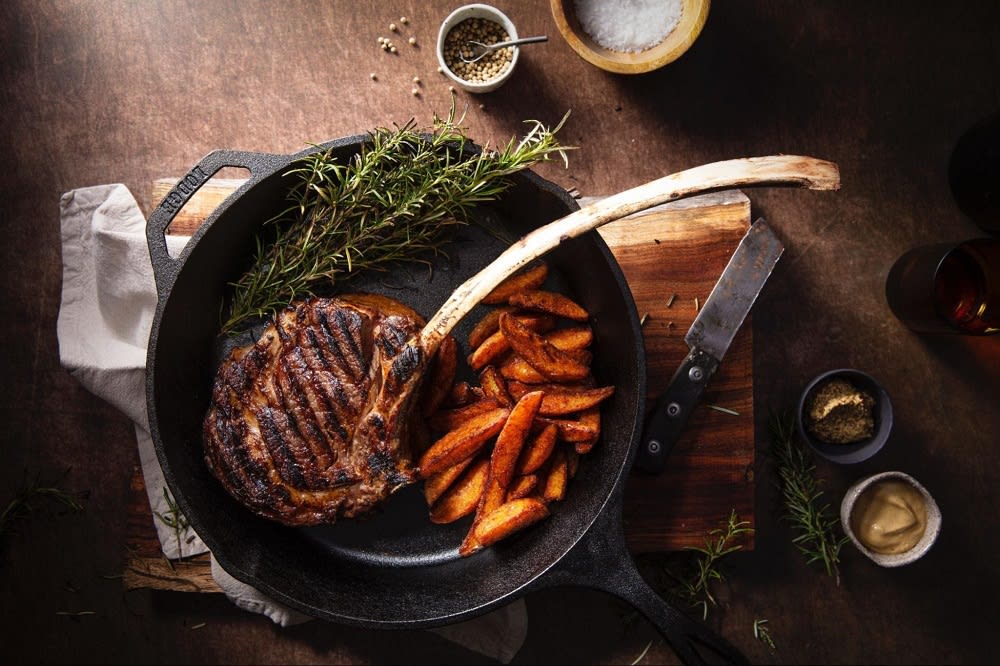 The Capital Grille is part of a chain of elegant restaurants located throughout the country. Its Denver location is near the Center for Performing Arts, providing a delicious steakhouse option after a memorable evening at the theater. As you narrow down your entree, enjoy one of their signature Stoli Doli cocktails infused with pineapple or sample a bottle of wine from their curated selection. The Capital Grille offers not only a variety of dry-aged steaks but delicious lamb, seafood, and poultry selections too. If you want to taste The Capital Grille home with you, they also offer gift boxes filled with your favorite cuts of steak.
Guard and Grace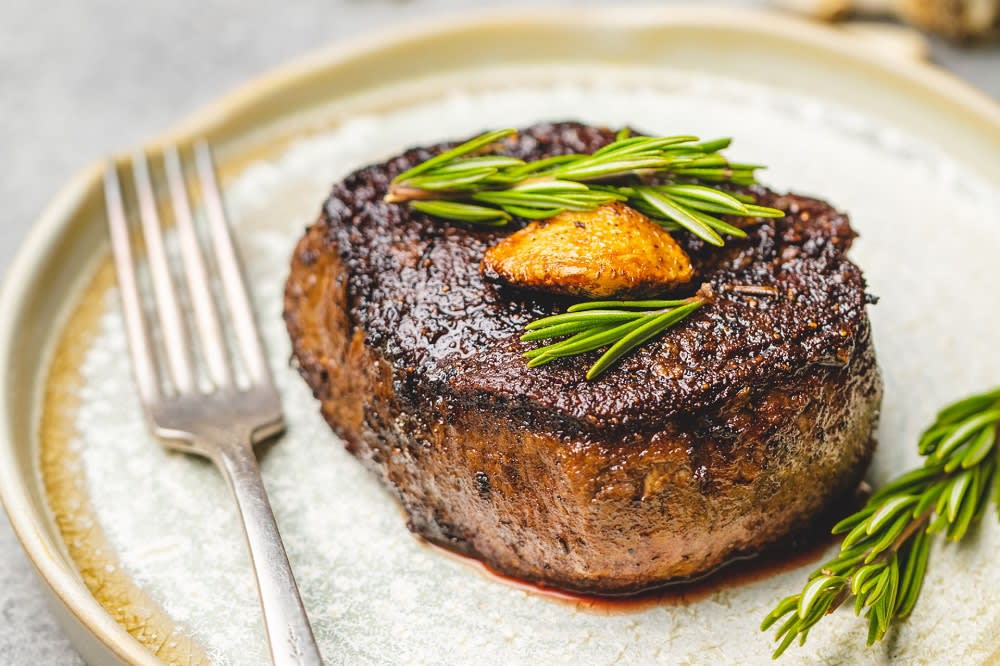 Another popular steakhouse to try is Guard and Grace, conveniently located in the downtown Denver business center. This restaurant has been open since 2014, and locals have voted it the "best steakhouse" in the area for eight consecutive years. You will surely find the premier cut of your choice, whether you prefer prime, wagyu, or grass-fed options. Can't decide? Then try their steak flight with a sampling of each delectable cut. Seafood and vegetarian options are also available if you are in the mood for lighter fare. Enjoy a craft cocktail or one of their thoughtful wine and beer selections at the expansive and elegant bar.
Tavernetta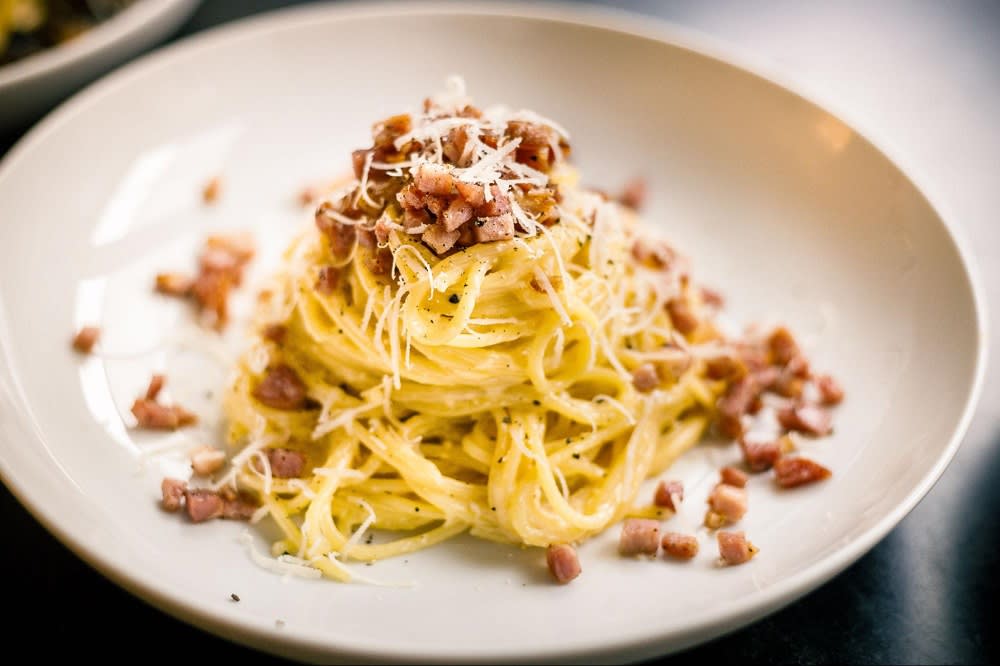 When you are craving a hand-crafted Italian meal, look no further than Tavernetta in Union Station. After a day of browsing the area's signature shops, settle in to sip a glass of wine imported directly from Italy as you sample an appetizer of hand-picked cheeses or cured meats. Expect impeccable service as you decide between one of their handmade pasta dishes, such as Tagliatelle with Maine lobster, or the vegetarian option of Cappellacci di Zucca. If you are in the mood for heartier fare, steak and seafood options are available too. Be sure to leave room for their indulgent dessert and espresso menu.
Sushi Den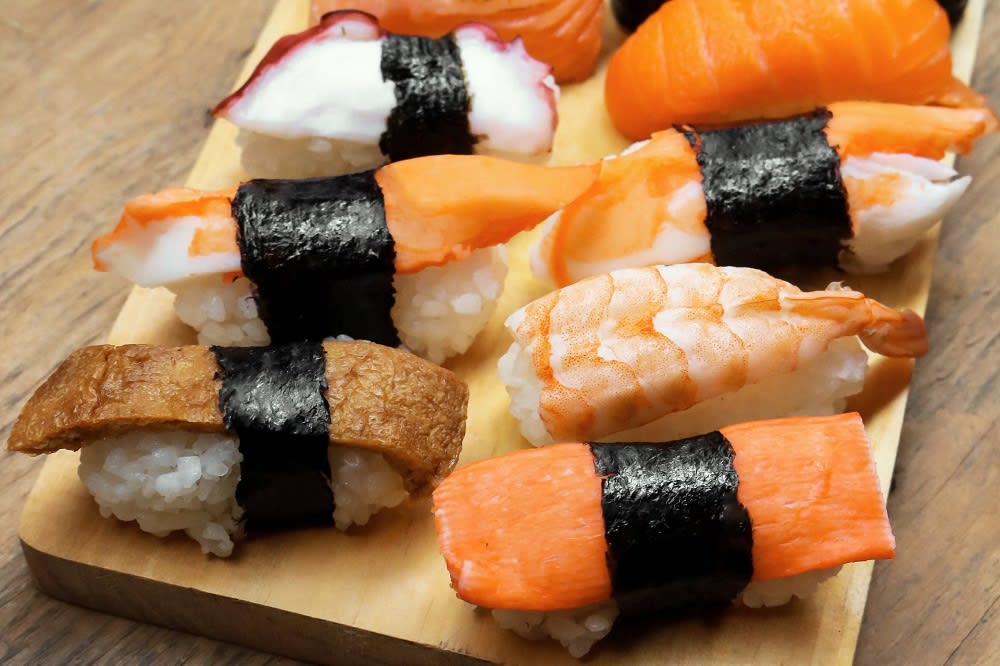 If you are looking for high-quality sushi, then head to the Sushi Den near the area of Washington Park and Denver University. They offer a wide range of sushi rolls, nigiri, and sashimi to choose from, with their seafood arriving daily from Japan. Try one of their signatures Sushi Den rolls, such as the Tuna Firecracker Roll with jalapeno and cilantro, or the Wagyu Beef Roll with scallions and sesame seeds. They also have Catch of the Day specials that vary from day to day. Check out their extensive menu of wine, beer, sake, and signature cocktails to find the perfect pairing for your sushi or seafood meal.
Barolo Grill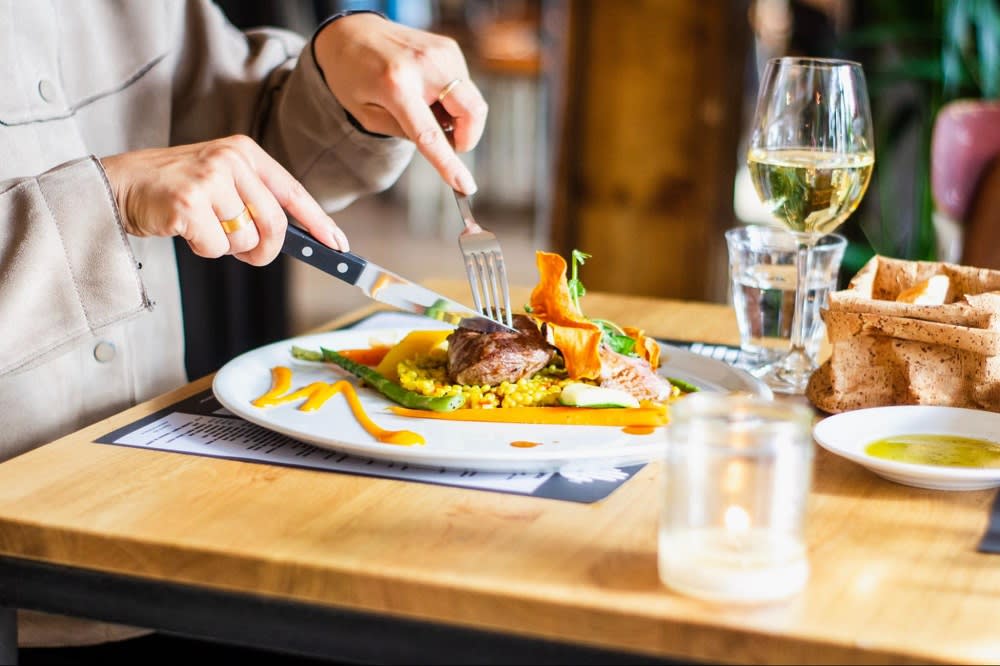 Barolo Grill has been recognized by both Fodor's Travel and Wine Spectator for its premier dining in Denver. This restaurant offers Italian fare from the northern end of the country, and its staff embarks on yearly trips to Italy to ensure its menu is current and consistent with its inspiration. Settle into this elegant environment to enjoy a four-course meal with locally sourced ingredients. If you would prefer to dine under the stars, reserve a spot in their adjacent bungalow. This is a perfect place to enjoy a glass of wine and a delicious meal after a day of strolling the boutique shops and art galleries in Cherry Creek.
Ocean Prime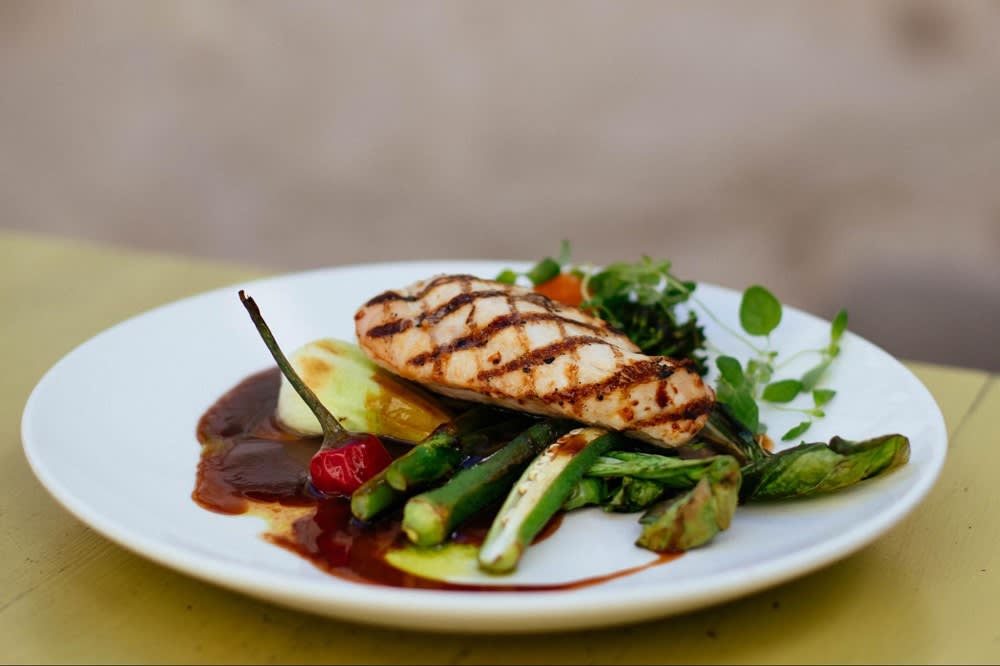 Ocean Prime offers seafood lovers a chance to indulge in some of their favorites. Conveniently located next to downtown Larimer Square, this restaurant offers high-quality seafood in a classically elegant environment. Patrons are sure to enjoy the range of dishes available, from salmon and sea bass to chicken and steak options too. Consider a drizzle of Bearnaise sauce or a pat of Black Truffle butter on your entree to draw out those delicious flavors even more. If you prefer something lighter, check out the Ocean Prime lounge for their happy hour menu while you sip one of their select wines, brews, or cocktails.
Moving to Downtown Denver? Work with Anne Dresser Kocur
The fine dining options available near your Downtown Denver house are just one of the many perks of living here. Sophisticated and elegant restaurants abound with offerings of steak, seafood, Italian, and Asian flavors. If you are looking into purchasing a home in the Downtown Denver real estate market, then enlist the services of a realtor with the knowledge and expertise to guide a successful purchase. Contact
Anne Dresser Kocur
, a Broker Associate in Denver, for more information.