The median home value for Cherry Hills Village real estate is over $2 million. Buyers look for high-quality, beautifully-designed homes that exude luxury and fit the price point. If you're considering selling your Cherry Hills home in 2022, don't let simple design mistakes keep a buyer from making an offer.

Be sure you're avoiding these six real estate design faux pas.
Bold exterior paint colors
Reconsider that bright, aqua blue for your home's exterior. If the
2021 exterior paint trends
taught us anything, it's that natural and neutral are the way to go.
It can be tempting to choose a bold beehive yellow or lime green. But if you want to add your house to the list of homes for sale in Cherry Hills Village, consider going at least a few shades darker. Opt for navy instead of peacock or robin's egg if you love blue. If you want to go green, select a shade of sage instead of lime or chartreuse.
The most popular exterior colors in Denver design right now reflect the city's natural surroundings. Choose warm whites, creams, and tans with darker accents. Or, select a charcoal gray or navy and paint the trim white.
The other design trend to avoid is painting the entire exterior one color. More and more, we're seeing homes that mix patterns, textures, and shades to create a captivating visual exterior.
Excessive decorations
Moving inside, one of the most common design faux pas we see in Cherry Hills Village real estate is overdoing the decorations. When listing a home, you want to make sure it's as clean and understated as possible.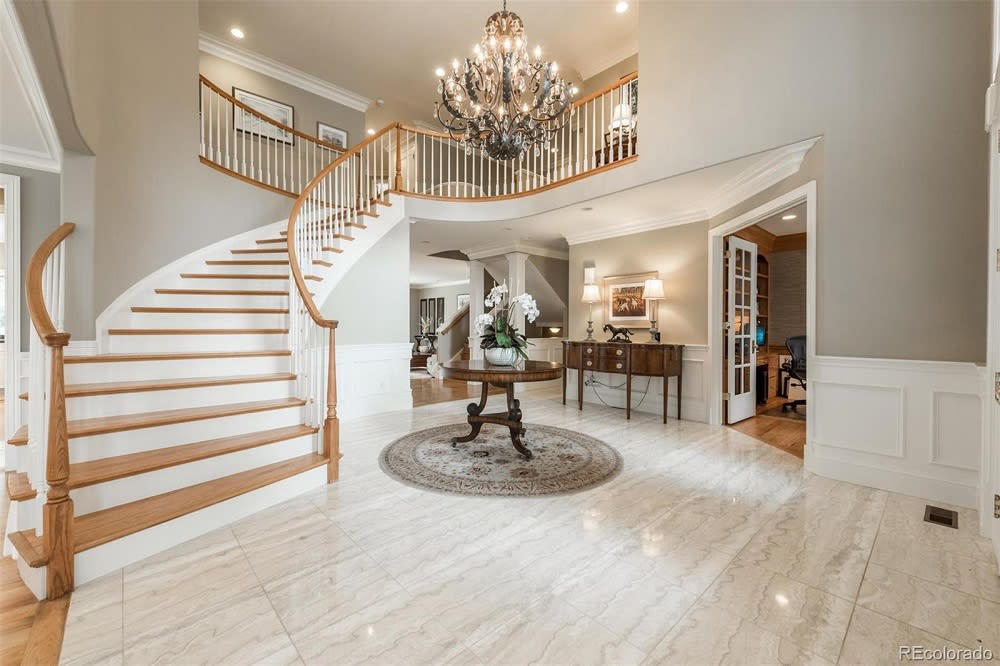 Instead of creating a gallery wall in the stairwell, pick one or two art pieces and leave the rest of the wall bare. Put small stacks of five or fewer books on each shelf and limit the number of knick-knacks that sit beside them to one.
If your counters are cluttered with artwork, potted plants, utensils, or other accessories, clear them off. When in doubt, err on the side of having too few decorations than too many. It's better to present the home as a clean slate than to have it feel too "lived in."
Too many personal mementos
When you're clearing out your extra decorations, don't forget to include your mementos, too. Wedding pictures, graduation announcements, and anniversary gifts should all be taken down and stored away during showings.

If your fridge is covered in save-the-dates or grocery lists, tuck those into a file for safekeeping. A few personal items are okay here and there, but when you're listing a home for sale in Cherry Hills Village, you want it to be as crisp and clean as it can be.

We expect this to be particularly important in 2022, as the pandemic inspired many to make their homes their own and get resourceful with their spaces and decorations. If your mementos don't align with your buyers' style or interests, it will be difficult for potential buyers to imagine their own families in the space.
Converted spaces
Speaking of getting resourceful with spaces, the pandemic saw more and more families converting garages, lofts, and even closets into home offices, gyms, or playrooms for kids attending school online. But when putting a house up for sale on the Cherry Hills Village real estate market, you want to put the rooms back to what they were used for initially.

Though you cherish your home gym in the garage, your buyer may want to use that space to park their car. Instead of easily seeing the garage as a garage, they have to do the extra work of imagining it would be empty and ready for use.
Quirky, unusual interior colors
As with a home's exterior, the interior should be as neutral and understated as possible. Bold colors like deep greens, teals, and burnt oranges can act as striking accents, but if they fill a room, they'll distract the buyer. And while
blue, berry and red hues
are on the rise in 2022, you want to keep these choices from becoming the featured colors in your home.
Remember that your potential buyer wants to imagine themselves in the space and picture what they can do with it. So, while you may love your child's light pink bedroom, your buyer may not be able to picture that room as the spare office they're looking for.
This doesn't mean you have to take all the color from your home or paint it plain white. Choose a blend of neutrals, from creams to off-whites, and be sure to distinguish your wall color from your doors and trim.
Low lighting
When your buyer walks into a room, you want them to feel energized and alert. Keeping your home well-lit not only
makes each room seem bigger
it allows your buyer to see what they need to see.
Low lighting is associated with low energy and can make a buyer feel tired or less likely to act. It may also be frustrating as they struggle to take in all the details of the space, like available outlets or molding design. Bright lighting, however, highlights all of the best features of a room.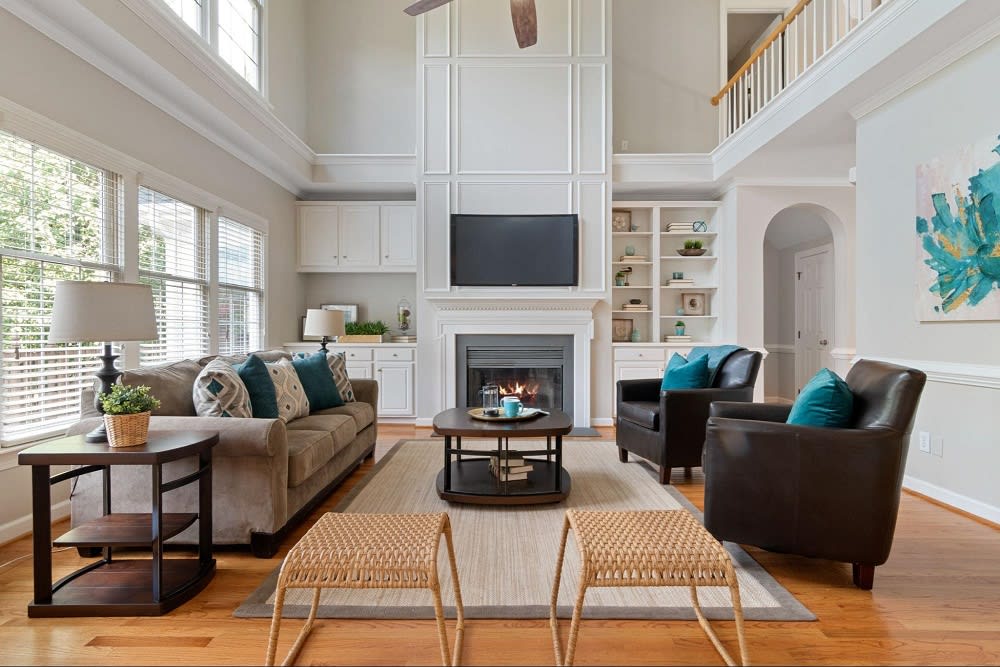 As a tip, use strip lights to create backlighting behind mirrors or beneath cabinets. Homes for sale in Cherry Hill Village often have access to natural light, so pull open those curtains or exchange heavy drapes for sheer ones instead.
The right design can make or break the sale of a home in Cherry Hills. Don't let any of these faux pas keep buyers from making themselves at home in your space. If you need help determining how to adjust your home's design features so you can get into the Cherry Hills Village real estate game, reach out to trusted agent
Anne Dresser Kocur
for expert advice.