The past two years have seen record-breaking activity in real estate, from all-time lows for mortgage interest rates to an exclusively seller-dominant market. Competition for homes in prime areas of the country has been steep. Homes remained on the market for as little as a day and have often sold well above the asking price.

This has made it hard for buyers to invest in real estate, but the conditions are excellent for sellers. However, now that 2022 is here, many who have waited to sell wonder if they should hold out or bite the bullet. If you've been thinking about when to sell your piece of Castle Pines Village real estate, you should strongly consider getting the ball rolling this year.
When inventory is low
Real estate inventory has been consistently low over the past two years, contributing to the current seller's market. Since 2020, the market has been highly competitive, favoring sellers as more people were looking to buy than sell. When there's low inventory or not as many homes for sale in your area, but demand remains high, it means your house is more likely to sell faster. This was the case in 2020 and 2021, as houses flew off the market almost as soon as they were listed.
In 2021, for example, homes in Denver stayed on the market for as little as
3-11 days
, indicating high competition between buyers looking to snag the only available homes popping up.
Real estate projections estimate that the market will slow back down in 2022, with more inventory available to reduce the amount of competition. As fewer people are tied to a brick-and-mortar office, they may have greater flexibility to sell and relocate without finding new work. On the other side, more and more people in high-demand areas may decide to stay as they can find remote work with companies that pay well but aren't in their city.
These dual possibilities mean the market likely won't slow significantly enough to swing back around in favor of buyers. This also means 2022 is still an ideal year to be part of the Castle Pines Village real estate market.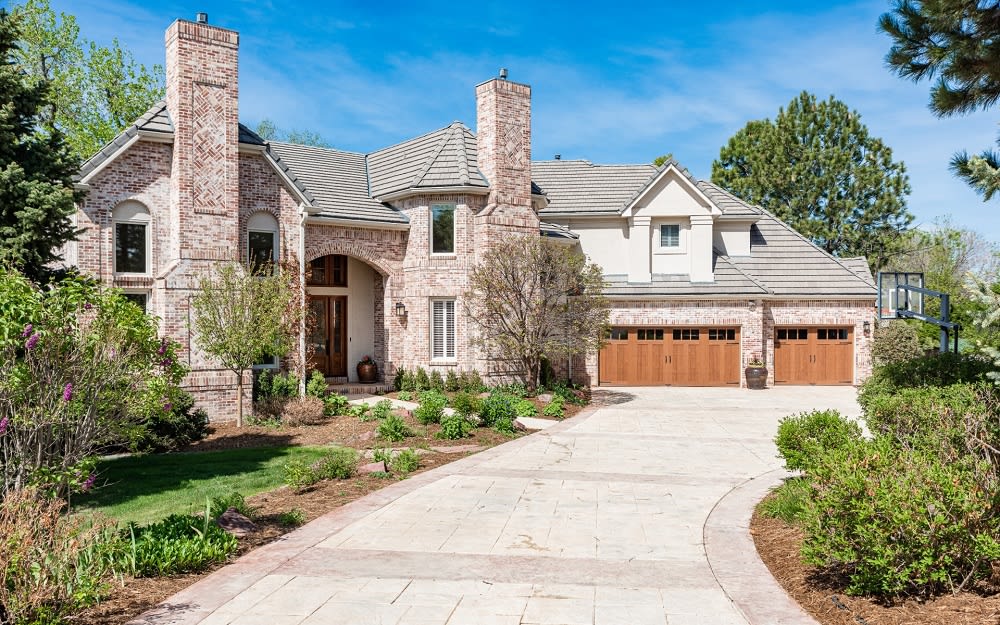 When mortgage rates are low
Low mortgage interest rates incentivize buyers to look for houses because it costs less to borrow. Since the 1970s, mortgage interest rates have fluctuated between 5-10%. However, since the onset of COVID-19, the market has changed significantly. Interest for 30-year, fixed-rate mortgages now sits
closer to 3.8%
.
Though the current rates are low, they had climbed since 2020, when the rates for a 30-year mortgage hovered around 2.7%. Since mortgage rates are rising but still low, it's the perfect time to add your home to the list of Castle Pines Village homes for sale. Get your house on the market while buyers still have a solid reason to invest. As rates start to rise, more buyers may act and get in on the market before rates climb too much higher.
During the early summer months
Except for a few cities like Orlando or Raleigh, typically, the market is most substantial for sellers in late spring and early summer. This is primarily because most buyers tend to be younger singles or families with children in school. Once the summer rolls around and kids are on summer break, moving to a new home is more feasible. In the early summer, this high sales trend holds true for Castle Pines Village real estate, which tends to see the highest prices in May and June.
If you want to sell your home this year, make sure you get in touch with trusted local agent
Anne Dresser Kocur
. She'll help you with any pre-sale home inspections and get you a realistic quote for the value of your home. By the time May and June roll around, you'll be ready to list your home and watch the bids come in.
Once you hold 10-15% equity
If you haven't paid off your current mortgage, you'll want to consider selling carefully. Home equity refers to the market value of your house apart from any amount of money you still owe on your mortgage. So, if your house is valued at $800,000, but you still owe $300,000 toward your loan, your total home equity is $500,000. If you're unsure of your home value, compare online listings of nearby Castle Pines Village homes for sale.
Equity matters when selling because it dictates how much money you recoup. The goal before you sell is to try to pay off as much of your mortgage as you can so that you will have higher equity in your home. With higher equity, you'll receive a higher profit from the
sale of your house
with funds to cover any closing fees associated with your sale. Having equity in your home also means you'll have more money to put toward the down payment on your new house.
If you have a portion of your mortgage left, you can still sell. Experts recommend owning at least 10% equity if you want to move to a similarly-sized home. If you're looking to expand, 15% is your minimum.
You can grow the equity you hold in your home by paying off your mortgage faster or by increasing the value of your home. If you're not able to pay off your loan at a quicker pace, try upgrading your appliances or remodeling that outdated spare bedroom. Minor renovations can increase the value of your home, thus increasing your equity.
2022 is an excellent year to sell your home. With mortgage rates and the number of Castle Pines Village homes for sale remaining low, the market will stay strong for sellers who are ready to list. If you're ready to sell, reach out to expert real estate agent
Anne Dresser Kocur
, who can help walk you through the process.