Denver, Colorado is home to about 716,000 residents in an area that measures approximately 155 square miles and sits about 13 miles east of the Rocky Mountains. Denver is known worldwide as the "Mile High City" because it is 5,280 feet (one mile exactly) above sea level. Denver is the most heavily populated city in Colorado — U.S. News & World Report has named it the best place to live in America.

The recent median list price of homes for sale in downtown Denver was nearly $800,000 — much higher than its median list price of $555,000 just one year prior. This trend marks a strong seller's market, which means that there are few homes to meet the demand of buyers looking to buy their next home in downtown Denver or its suburbs.

Denver sees four seasons and runs from snowy winter lows of 19 degrees to summer highs of 92 degrees. Athletes worldwide train in Denver to prepare for events such as the Olympics. Training where the air is "thinner" enhances performance at lower altitudes. As their bodies need less oxygen to perform, any drop in elevation gives athletes a natural energy boost. Your spring cleaning efforts will allow you to store some energy away to enjoy the beautiful weather — if you follow these time and energy-saving tips!
Doormats
Most homes for sale in Downtown Denver have an outside doormat, but trapping dirt is more effective if you have two: one outside and one just inside the front door. To clean outdoor mats, hose them off with a strong water stream and allow them to air-dry. For indoor rugs, shake them off outside, then vacuum both sides.
Windows
The best time to clean your windows is when the weather is overcast. Why? Sunlight can lead to streaking and the need to repeat the cleaning process to get rid of the streaks. Use newspaper or microfiber cloths and a mixture of vinegar and water or
Windex Original Glass Cleaner
to turn those windows from dull to sparkling in no time.
Couches and rugs
You might think that spritzing and sprinkling cleaning products on fabric couches and area rugs is a no-brainer — but think again. Every cleaning product has different chemicals and solvents, some of which could ruin your beloved possessions if you use them without understanding their proper uses. Cleaning labels on upholstery and area rugs have coded cleaning labels to guide you to the right products:
S: Do not saturate with liquid or use water. Use dry-cleaning solvent products.
S-W: Use dry-cleaning solvent products or cleaners that are water-based.
W: Use water-based cleaning products.
X: Use a cleaning brush or vacuum only
Countertops
While vinegar as a cleaning solution effectively reduces the number of artificial solvents and chemicals in your home, it can damage granite countertops. A quick wipe-down daily with
granite polish
spray or wipes will keep spring cleaning to a minimum with a streak-free shine.
Kitchen cabinets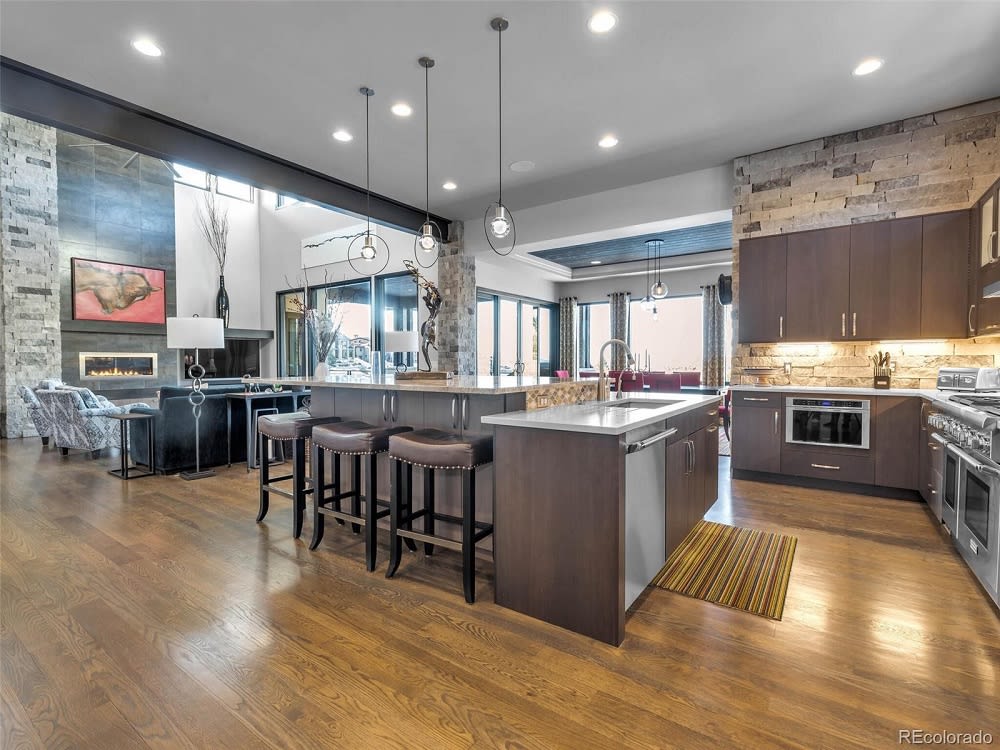 No matter how careful you are when you cook, kitchen grime is bound to build up on appliances and kitchen cabinets. Grease from your stove gets released into the air and lands on surfaces, including vertical cabinet doors, and paired with dust that we all have in our houses, forms sticky grime. An easy way to clean the dirt is to use a
specialized cleaner
that cuts through the grime without drying out the cabinet finishes.
Grout
Grout of all colors can be a dirt magnet in downtown Denver houses. Over time, that dirt can turn to grime, especially in the kitchen (see above) and in the bathroom, where shower and bath steam mixes with dust and skin cells and settles in grouted surfaces. Keep the grout in your Denver home looking brand new by utilizing a
cleaning solvent
. For the most effective outcome, spray the solvent on the grout, let it sit, then scrub the area clean with a stiff grout brush.
Shower drain
Keep your shower drains fresh and clear with a homemade cleaning solution. Combine four ounces of baking soda with a pinch of salt. In a separate container, heat one cup of white vinegar until slightly hot. Pour the baking soda mixture down the shower drain and follow it with the hot vinegar. Allow to stand for no more than 15 minutes, and flush the drain with boiling water for 30-60 seconds. With this quick and easy tip, downtown Denver houses haven't looked this spotless since they were brand new!
Ceiling lights and fans
If you've gone from one spring cleaning to another without dusting off your ceiling lights and fans, it's time to get out an old bed sheet or a tarp and get to work. Monthly maintenance is ideal because you can dust and vacuum immediately after. However, if you leave this task to a once-a-year schedule, you'll want to grab that sheet and a face mask before getting started. Use an extendable dust mop and spray the cleaning head with dusting spray if it's not already pre-treated. Swipe all fixtures, gather up the sheet, shake it clean outside, Et Voila! Job done.
Wood floors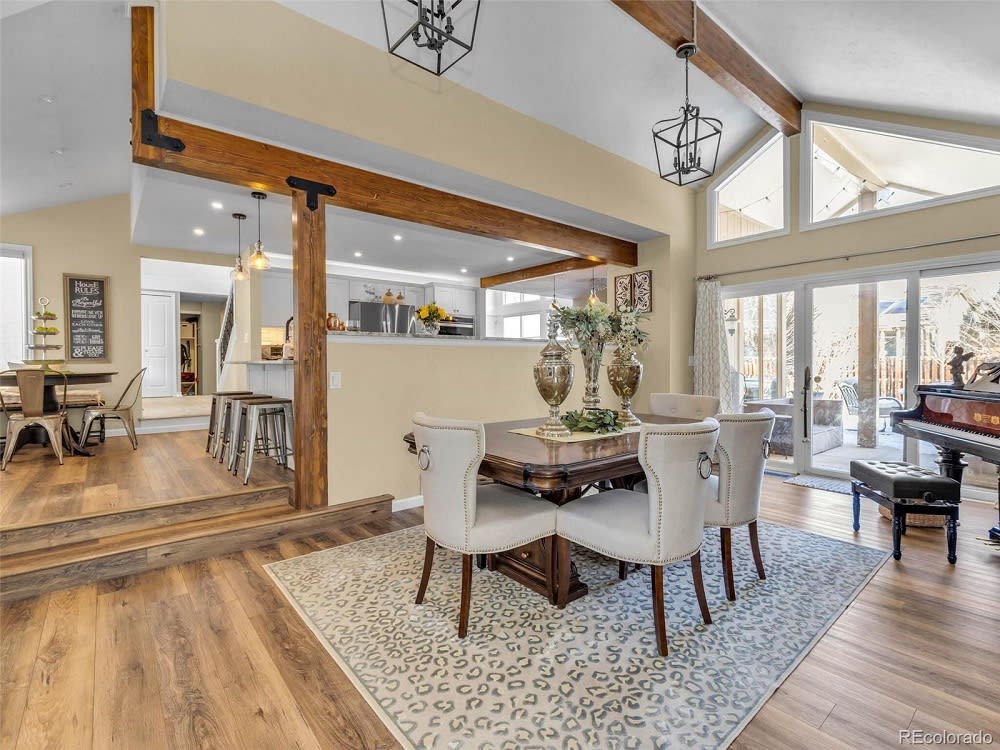 Wood floors are not linoleum or tile, and they can't be cleaned in the same way, either. While you might mop other floor surfaces once every week or so, doing this with wood floors will eventually ruin them. Aim to wet-clean them every two months with wood floor cleaning spray, spot-clean them when needed, and use a soft broom to sweep up weekly debris. Never walk on wood floors in golf or soccer cleats or shoes with spiked heels, as doing so will ruin the floor's finish. Following these tips and tricks will keep the floors in your Denver homes looking as good as new!
If you're in the market for a new property or looking to sell your current home,
Anne Dresser Kocur
is a record-breaking expert in the field and is eager to help you find your new home in or around the downtown Denver area. Contact her today to find your next dream home!
​​