Colorado is an outdoor lover's paradise. There is no shortage of excellent things to do throughout the state, regardless of what your primary interests are. If you're thinking about testing the market for Cherry Hills Village real estate or planning a getaway to the Denver area, there are a few things in the area that you don't want to miss. Make sure you include a few of these activities on your itinerary for the time that you're in town.
1. Rocky Mountain National Park
The Rocky Mountain National Park is only a 90-minute drive outside of Denver. The park spans over 250,000 acres and attracts millions of visitors each year. Park leadership is committed to preserving as much of the area's natural beauty as possible. The area was first designated as a national park in 1915. The Continental Divide cuts through the middle of the park, dividing the area into one portion that is mostly forests and another that was covered by glaciers for years. The highest point in the park is Long Peak, which stretches 14,259 feet into the sky. If you want to drive through the park, you can cruise down Trail Ridge Road and reach an elevation of over 12,000 feet before you're done. Many guided tours take you through the park and leave from Downtown Denver.
2. Red Rocks Amphitheater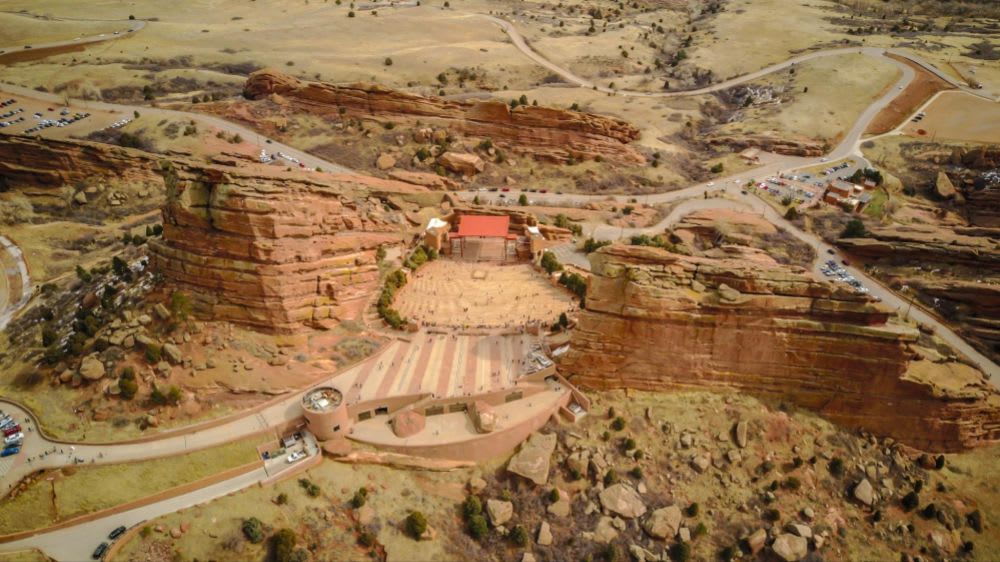 Red Rocks Amphitheater is another one of the breathtaking natural sites easily accessible from the Denver area. It's located in the town of Morrison, 10 miles west of Denver. The amphitheater is carved into the side of a mountain and is arguably one of the most beautiful amphitheaters in the entire world. It holds nearly 10,000 people and regularly hosts a variety of events, including live music performances. Nearby you can enjoy the sweeping views from the top of Lookout Mountain along with the peace and tranquility provided by Evergreen Lake.
3. Mount Evans Scenic Byway
Mount Evans Scenic Pass is 40 minutes away from Denver by car. The road is 28 miles long and provides visitors with a chance to experience some of the most impressive views of the Rocky Mountains. No paved road in the entire country reaches a higher elevation. Mount Evans Road starts at 7,000 feet above sea level and reaches 14,130 feet at one point. There are several opportunities along the road for you to stop and look out over the surrounding landscape. If you've never gone out on the byway, your best option is to schedule a guided tour. Regardless of how you experience the area, don't forget to stop at Echo Lake Park.
4. Garden of the Gods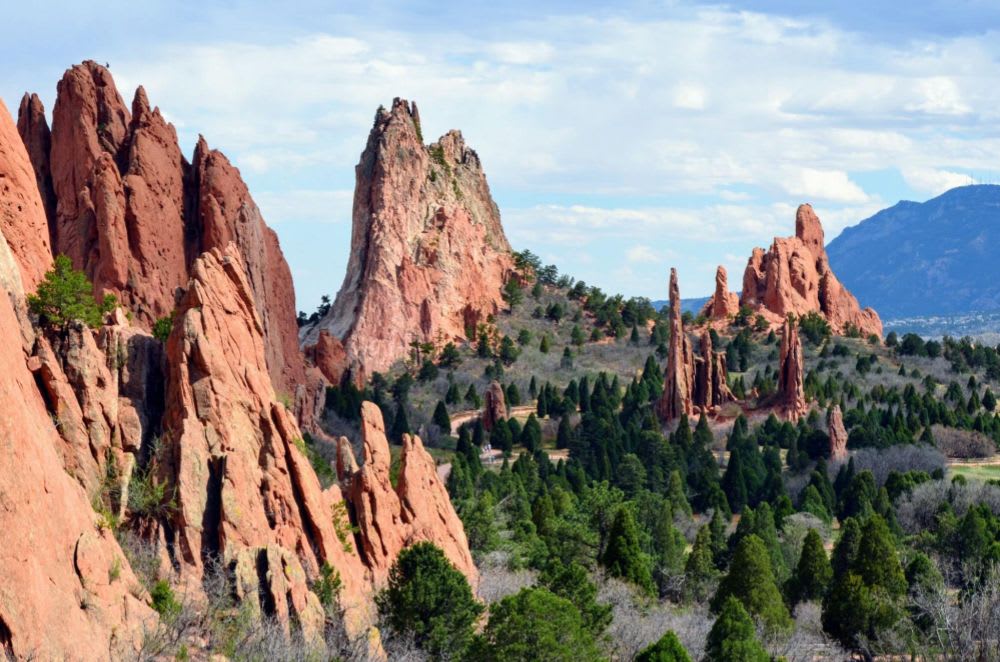 Garden of the Gods is closer to Colorado Springs than it is to Denver. Thankfully the cities are only separated by about 80 miles, making it easy for visitors and owners of Cherry Hills Village real estate to experience the best of what both cities have to offer. Garden of the Gods consists of several impressive red rock formations. Hiking trails are plentiful in the area, and most are easy for beginner hikers as well as anyone who seeks a less strenuous experience. TripAdvisor once ranked Garden of the Gods as the second-best park in the entire nation,
behind only Central Park in New York
.
5. Pike's Peak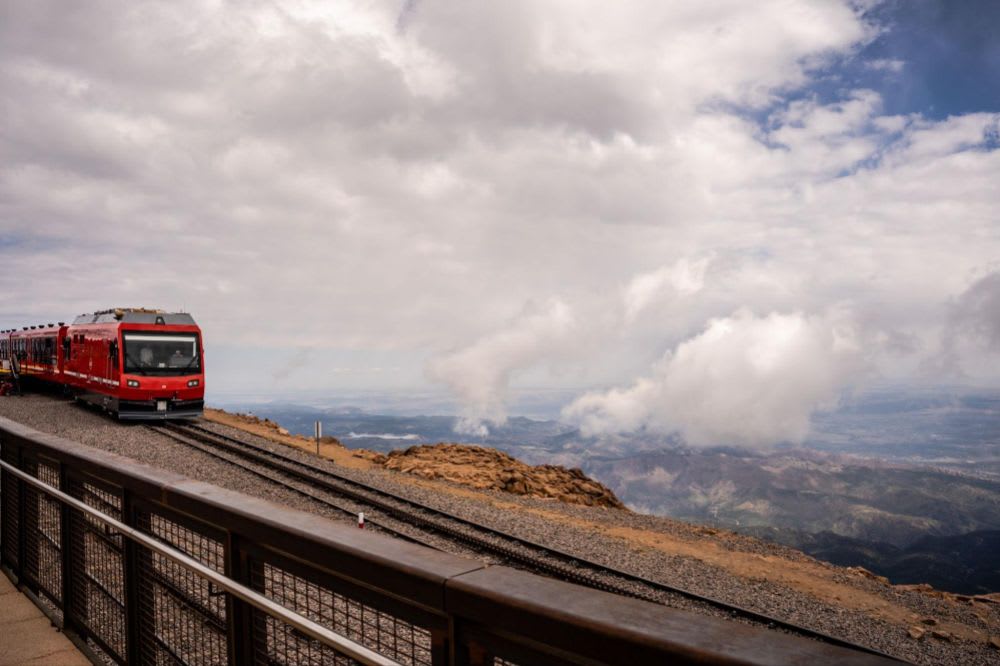 Pike's Peak is also closer to Colorado Springs. As one of the most recognizable sites in the entire state of Colorado, it should be at the top of anyone's list of things to do once they arrive. The mountain peak stretches 14,115 feet high and sits 12 miles west of Colorado Springs. At the base of the mountain is Manitou Springs, which is worth setting aside a day or two to explore. The average hiker can reach the summit in
six to eight hours
. Most people recommend arriving early in the morning to begin hiking. You can usually summit around 1 p.m.
6. Denver Botanical Gardens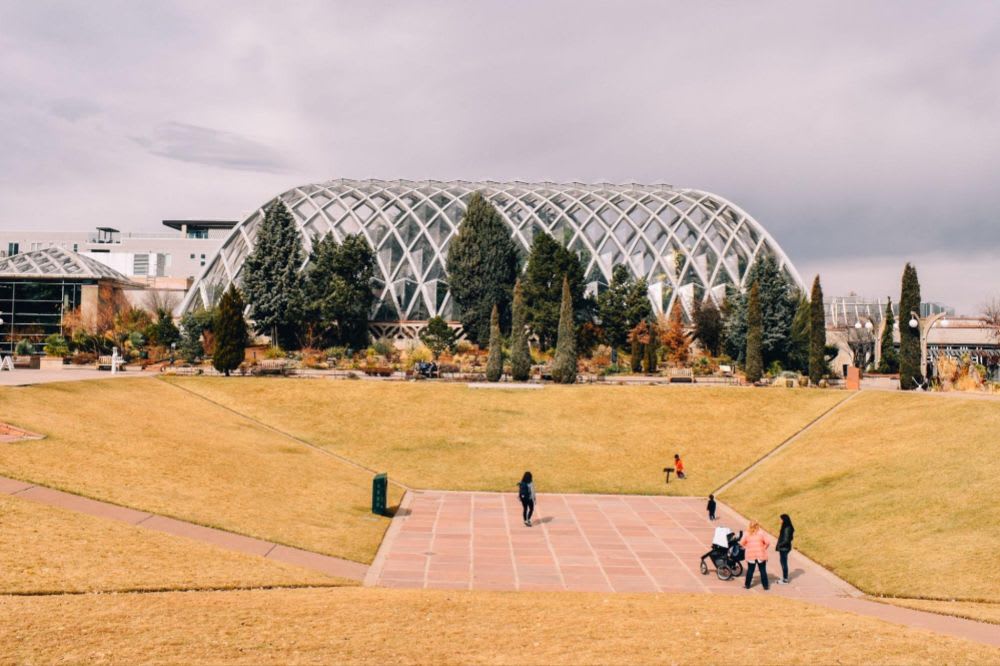 The Denver Botanical Gardens provide a peaceful retreat from the busyness of everyday life in a large city. The garden spans over 23 acres and includes the UMB Bank Amphitheater, a gathering area that can hold up to 1,300 people at one time. In total, there are over 50 gardens that make up the entire area. Each garden features different types of plants to view and observe. You'll find a traditional Japanese garden along with a designated space to show off some of the best plants from South Africa. Continue exploring to find multiple art exhibits on display, many of which change and rotate throughout the year. Guided tours are provided to help you get the most out of your experience. The gardens are open seven days a week between 9 a.m. and 2:30 p.m.
7. Denver Zoo
The Denver Zoo is fun for anyone but especially enjoyable for families with children. The zoo hosts nearly two million visitors every year and houses close to 4,000 animals. Bear Mountain is one of the top exhibits at the zoo, where guests can see bears living inside an enclosure that was designed to mimic their natural environment as closely as possible. There's also an area called Predator Ridge where hyenas and lions roam the same way they would if they were out in the wild. Many feeding exhibits are set up to allow guests to get closer to various animals than ever before. The zoo is open seven days a week between 10 a.m. and 5 p.m.
Buy your dream Colorado luxury home with Anne Dresser Kocur
Anne Dresser Kocur
loves Colorado and is passionate about helping her clients experience the best of what the area has to offer. She consistently ranks as one of the top-performing real estate agents in the entire Denver area. Anne prides herself on offering extraordinary levels of customer service that provide each of her clients with an opportunity to move closer to their primary goals. Reach out to Anne when you decide it's time for you to move forward in the process of buying or selling Cherry Hills Village real estate.