Most people understand how important it is to develop a strong curb appeal. First impressions matter in many situations, but they are especially important when it comes to selling Centennial houses. Making a solid first impression will increase the likelihood that prospective buyers will develop an emotional attachment to your home once they see the interior. Here are a few quick and easy ways that you can prime your home to impress from the moment that someone arrives for an open house or an in-person showing.
1. Take your home's shape and size into account
Landscaping tips are not all created equally. The size, shape, and proportions of your home will play a key role in how you go about improving your landscaping. Think about your home's architectural style and how that impacts the approach you should take to redoing or touching up your landscape. Some styles pair better with a more minimalist approach, while other types of homes would benefit from something more extravagant. You'll also want to think about proportions. If your home is large, small flowers may appear awkward next to your home. You'll want to consider something larger and more attention-grabbing instead. These don't have to all be flowers, either. Shrubs can be another good option here.
2. Cut the grass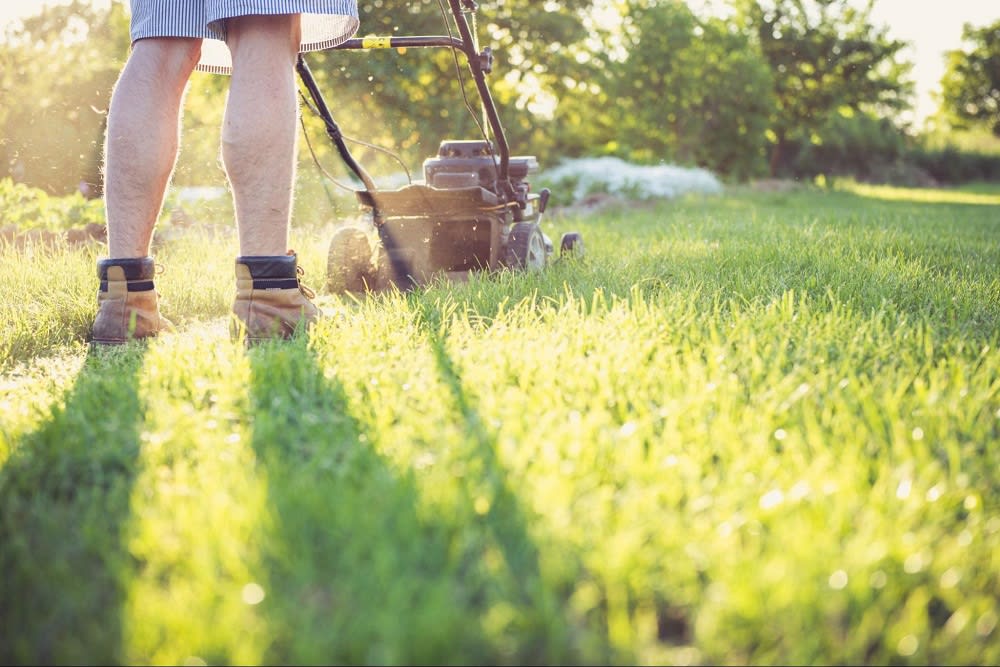 None of the other tips on this list will make a difference if your landscaping doesn't appear well maintained. If buyers see that your flower beds are overgrown with weeds or if your grass looks like it hasn't been cut in months, buyers will wonder if the state of disarray in your yard is a reflection of how you have taken care of your home's interior. Start with the basics before moving on to other tasks.
3. Plant flowers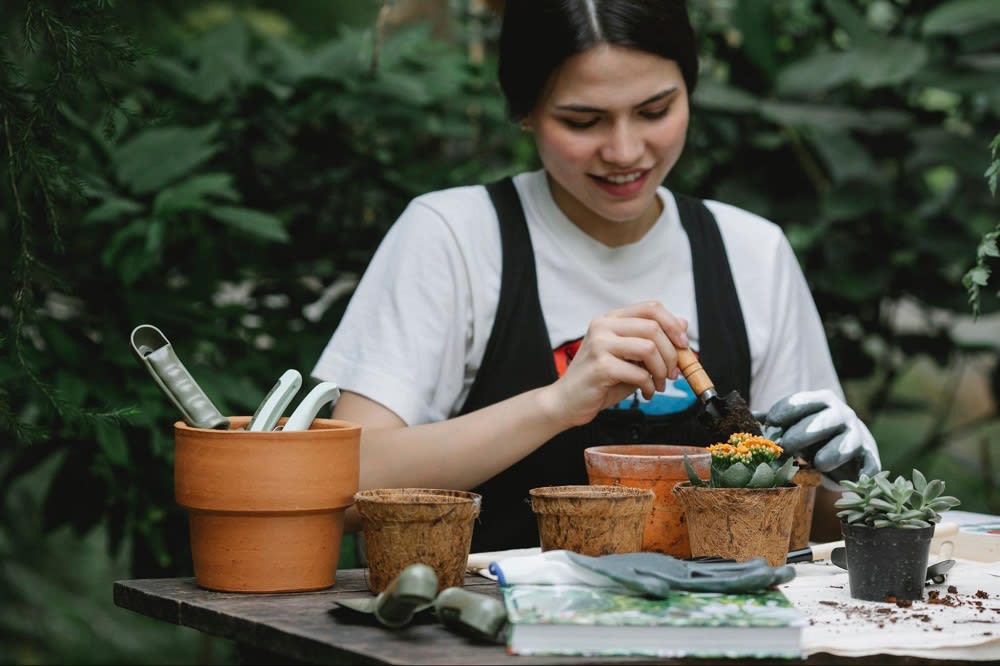 Flowers add a touch of beauty and color to the front of your home. You can plant flowers in the flower bed, or you can use pots and garden boxes. Some people will even plant flowers around their mailboxes or underneath windows. Use different heights to provide greater texture and contrast. Lower flowers are best for the front of your flower bed, while taller ones go better next to windows or in the back.
4. Include hardscaping
Hardscaping includes artificial aspects
such as sidewalks, fountains, cobblestone paths, and other structures. They serve the key purpose of contrasting with vegetation while also serving other key functions. Perhaps you choose to include a bench that works well as a gathering place for other plants and flowers. Maybe you put out a sculpture that serves as a key focal point or accent piece. A deep sidewalk can pair well with a larger flower bed. These elements can take your landscaping to the next level.
5. Make natural edges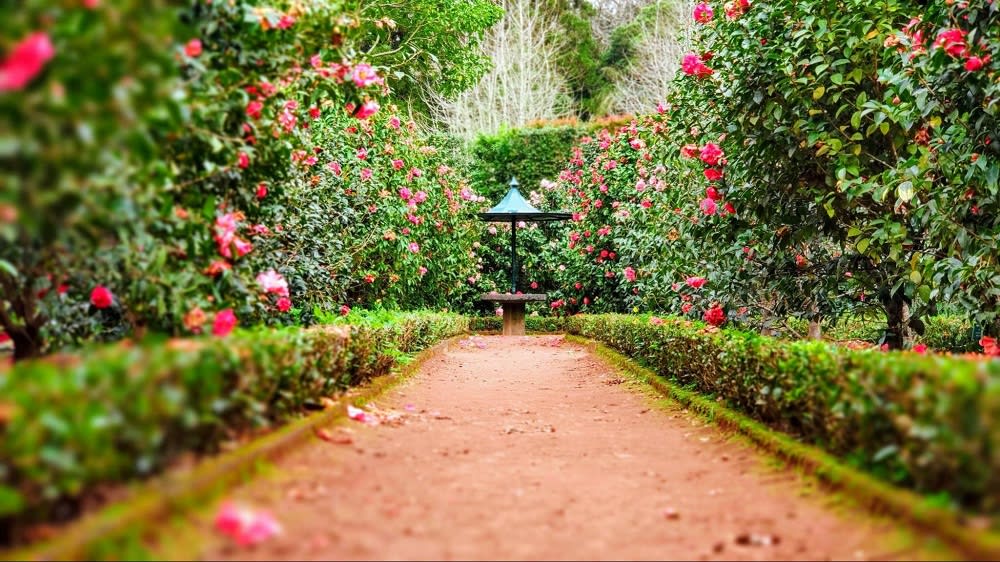 Many people will edge their flower beds with plastic or metal materials that they bought from a store. You can accomplish the same purpose in a more aesthetically pleasing way by utilizing natural elements. These edges will not only look better, but they will also be easier to maintain and provide greater flexibility down the road if you decide something you want to change.
6. Take advantage of starter fertilizer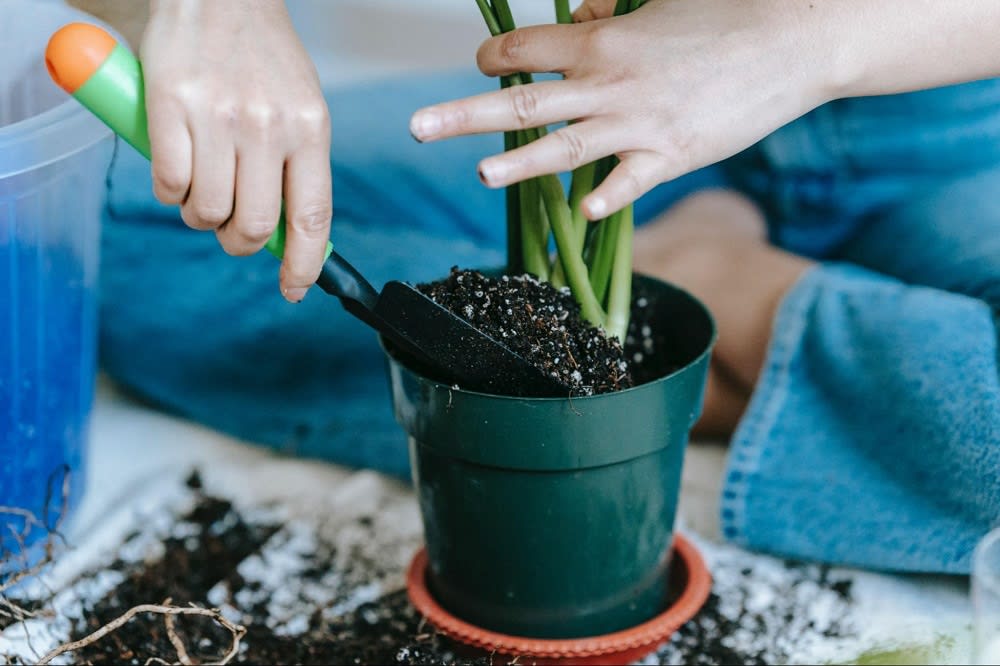 If you're planting anything new in the yard or garden, you'll want to make sure you're using starter fertilizer during the process. The top starter fertilizers are low in nitrogen with a higher amount of phosphorus. They should also have a good amount of
mycorrhizae-based fungi
since these will allow plants to draw sustenance from a wider area surrounding their roots. Your plants will be better protected from elements outside your control, such as weather.
7. Don't spread out annuals
If you put annuals in too many different places, you'll have more work to do in each season when it's time to replant. You can save yourself some trouble by consolidating them in the locations throughout your yard that are the most visible. Perhaps you put some in a pot and leave them by the entryway in patio containers or close to your mailbox.
8. Edge your yard
You would be surprised how many people don't take the time to edge their yards after mowing. It doesn't matter how well you keep your grass cut — if the grass near your driveway or sidewalk is overgrown, your landscaping will never have the positive visual effect that you're hoping for. If you don't outsource your lawn mowing, invest in an edge trimmer and begin doing the work yourself. You don't need to edge every time you mow, but it's important to keep up with this task as often as needed.
9. Plant rose bushes
Rose bushes aren't hard to care for, and they tend to grow pretty easily despite the climate in your area. They also look and smell fantastic. This is an easy way to improve curb appeal and increase the natural beauty of Centennial houses.
10. Hide your A/C unit
You don't want a home without air conditioning, but that doesn't mean that your A/C unit has to be obvious or visible. There are steps that you can take to hide your unit or cause it to fade into the background. Consider building a wood cover that not only hides your unit but also blends in nicely with the landscaping.
Sell your home with Anne Dresser Kocur
Once your home is touched up and ready to go on the market, contact
Anne Dresser Kocur
to take the next step. Anne has spent years helping individuals earn top dollar when selling Centennial homes. She understands what it takes to have success in a real estate market that is constantly changing and evolving. She takes pride in educating her clients about the current state of the market and educating them on how to make the best decisions possible when selling their homes. Reach out to Anne when you're looking for a trusted advisor who can help you move forward with your real estate transaction.