If you drive 11 miles south of downtown Denver, CO, you'll find the beautiful luxury suburb of Cherry Hills Village. It occupies roughly six square miles of land and is home to 6,442 residents. The village prides itself on slow, controlled growth and is an exclusive enclave named after its nearby cherry tree farms. At 5,426 feet above sea level, Cherry Hills Village real estate sits at a higher altitude than the nearby "Mile High City" of Denver. Year-round temps range from winter lows of 15 degrees to summer highs of 85 degrees.
The median list price of Cherry Hills Village homes for sale is $3,897,500, down from $4,250,000 a year ago. Despite this drop, Cherry Hills Village has a minimal number of homes and much fewer in terms of homes available for sale. This phenomenon results in a seller's market due to a lack of supply and a persistent level of demand. As exclusive as your home feels, it never hurts to spruce it up from time to time. Below are five design tips to consider as you redecorate your Cherry Hills Village real estate for potential buyers.
Modernize your kitchen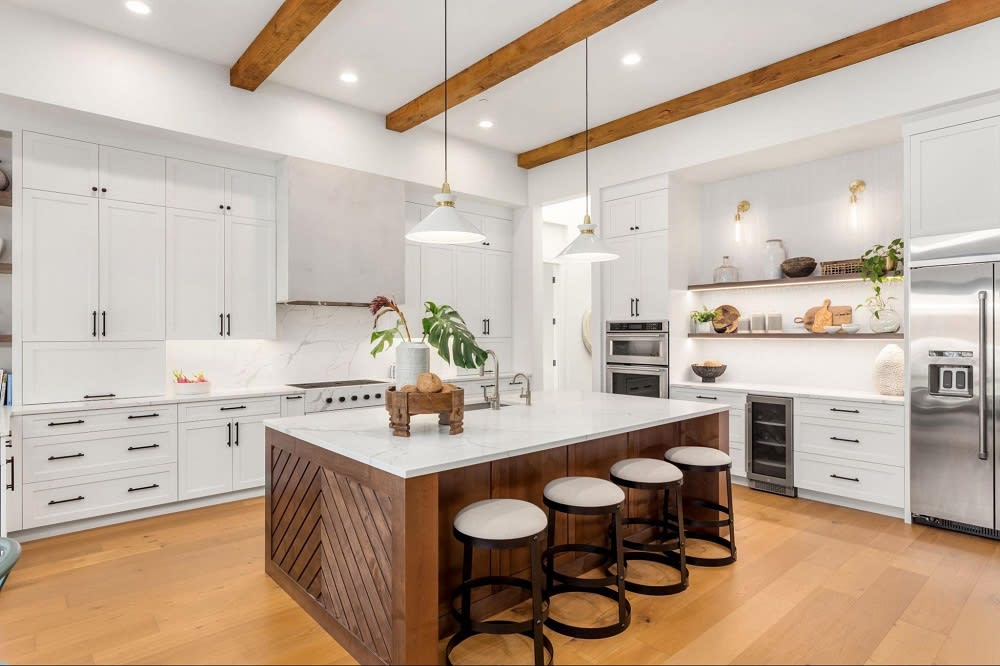 Even if you're listing an exclusive Cherry Hills Village home for sale, your kitchen could turn potential buyers away if it's outdated, dark, or worn. A modern mix of chic design and homespun textures is an attractive combination to lure home chefs of all skill levels. Like the one owned by
chef Alice Waters
, a craftsman's kitchen showcases modern-yet-homey perfectly.
Another bit of design inspiration is a provincial European kitchen like that of chef, author, and pioneering television personality
Julia Child
. Even if your layout is functional, you should consider modernizing the appliances, tile, countertop, and cabinet finishes. If your house has an old-school, unused formal dining room, expand your kitchen and dining area into one great space without dividing walls, counters, or islands.
Maximize your spare room
Over the past two years, there's been an enormous uptick in remote work. As a result, the need for a dedicated office, study, or studio space has increased exponentially. It's no longer adequate to multitask at the dining table. If you have any spare space in your home—a room, basement, or attic—do your best to optimize it into a dedicated workspace. Consider turning your extra room into a work-from-home office, a school and learning space, a craft room, or even a film studio for content creators.
Customize your walls with texture and color
Whether your home is part of a development or custom-built, the walls are finished flat or have barely-there finishes in conservative shades such as eggshell, ivory, or cream. Consider textured wall finishes (in various colors) such as Venetian plaster or wall fabric to add personality. Venetian plaster is a liquid putty applied to the wall with a trowel and then burnished after it dries to resemble genuine marble. Another alternative is to cover a wall or an entire room with textured fabric, such as the deep teal dining room walls in
Saul's and Robert's dining room
in the Netflix series Grace and Frankie.
Upgrade an old couch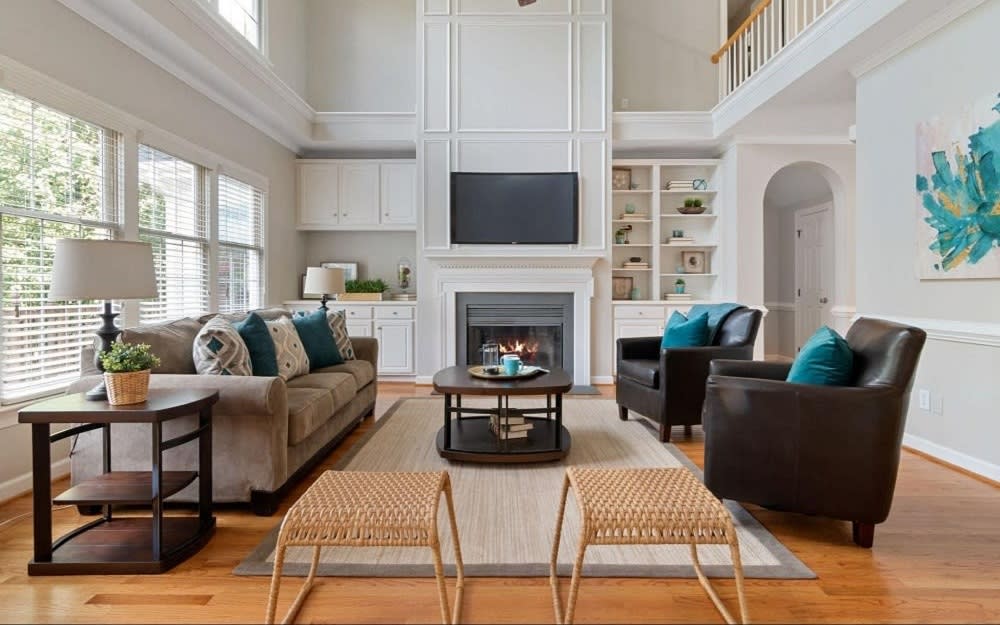 Comfort should always be a key component in your furniture choices for Cherry Hills Village homes for sale. Sometimes, however, homeowners opt for style over function, but there's no reason they can't coexist. If your couch has seen better days, replace or reupholster it to give it new life and an updated style.
Ditch outdated patterns and opt instead for single, neutral colors this could include navy, fire-engine red, and emerald green so the couch can fit into almost any design style and color palette you choose. Keep in mind, you can always embellish plain furniture with a lush blanket or vibrant throw pillows. If you have kids or pets, there's no need to worry! Cover the couch with a stretchy,
washable cover
you can easily remove for cleaning.
Upgrade your window coverings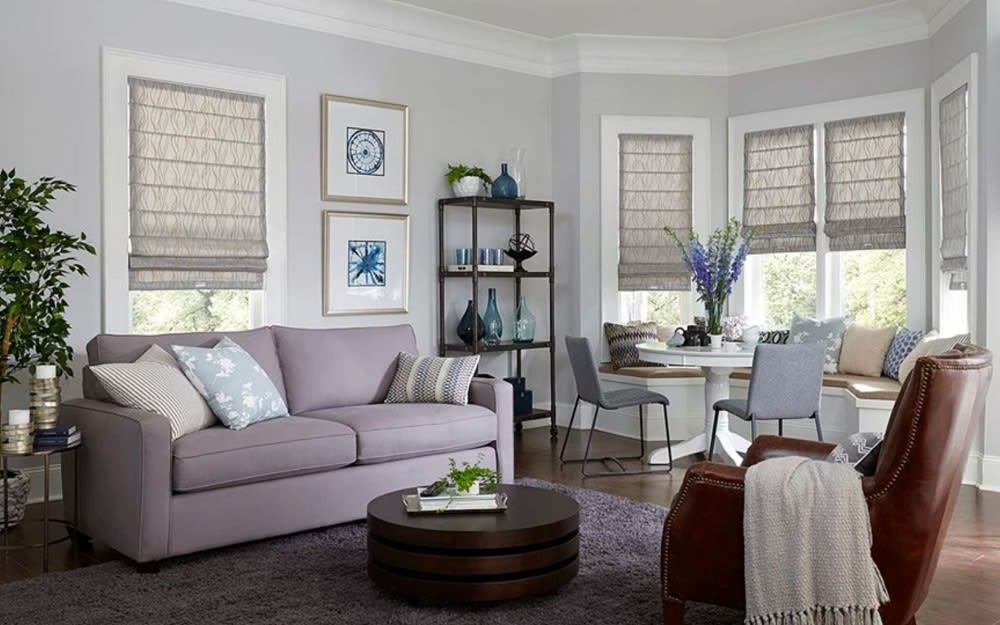 Most modern homes feature a neutral window covering in plastic or metal blinds. Consider replacing outdated curtains with imitation wood blinds, which look natural but are much easier to maintain. Another alternative is
Roman shades
. They come in many materials including silk, linen, and cotton—and offer a neat coverage option that gives rooms a soft effect that blinds can't imitate.
Ready to list a Cherry Hills home for sale?