Selling one's property is an important endeavor for any homeowner. After years of living and investing in one's home, a successful sale will significantly impact any following real estate transactions and financial health for years to come.
As you prepare to put your Cherry Hills home on the market, there are several steps you should take to maximize your chance of success. To attain as many offers as possible on your property, you need to attract the right kind of attention by making good use of all your resources at your disposal. Since many potential buyers are drawn to homes with a sense of light, space, and openness, it's wise to take advantage of guidance from the field of interior design. In the following paragraphs, we detail design ideas best suited to make your home appear larger, brighter, and more appealing.
First impressions
Before potential buyers step foot inside your home, they'll have already made an assessment of your property based on your home's curb appeal. When showing Cherry Hills homes, the adage "you never get a second chance to create a first impression" has never been more accurate. It's essential to make visitors feel comfortable, welcome, and secure from the first moment they lay eyes on your home.
If your home's exterior needs improving, there are a number of low-cost methods to employ. The first step in increasing curb appeal is cultivating an inviting entrance. Plant low-cost shrubs and colorful flowers along the front walkway and around the house. Consider repainting the front door and replacing a worn welcome mat with a fresh one. Additionally, you can make your home more visible to drivers by hanging house numbers over the front door.
Your home's value can rise by as much as seven percent if it has eye-catching curb appeal. Needless to say, these small, inexpensive steps can have an outsized impact on your final selling price.
Let there be light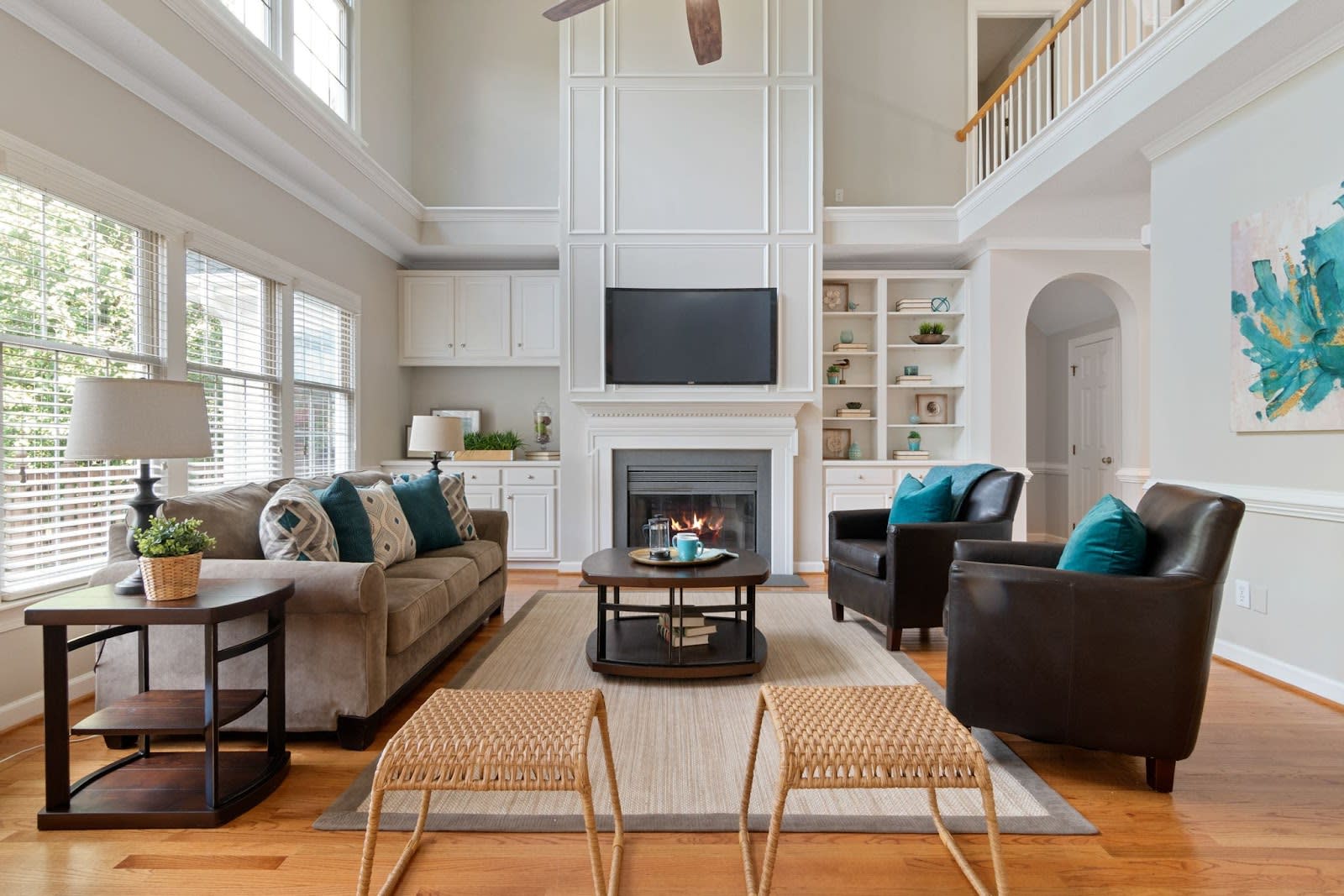 Poor lighting can spoil even the most magnificent interiors, while great lighting can dramatically improve the appearance of your property. Reconsidering your lighting arrangement is a straightforward way to make your Cherry Hills home stand out among others on the current real estate market.
Do your best to make the most of what you already have. Lighting works best when it is done in layers or tiers. The foundation begins with overhead illumination, with additional lighting coming from lamps to add ambiance or a touch of drama. To bring in even more illumination, remove drapes, wash windows, update lampshades, and install brighter light bulbs. Another low-cost option is pruning outside plants which block too much light from shining inside the home.
Soothing and peaceful lighting conducive to relaxation is ideal for bedrooms and living areas, whereas a home office or workspace should feature a cooler illumination. However, fluorescent lighting should be avoided throughout. This type of light makes people think of undesirable interiors like hospitals and other bureaucratic institutions.
Opt for neutral decoration
This is another uncomplicated and inexpensive strategy at your disposal — keep the decor of your Cherry Hills home neutral. Any design elements which are too colorful are defined by your own specific tastes could detract from the appeal of your property to others in the current real estate market.
Buyers need to see themselves living in your property before they consider making an offer. They'll need to envision how they'll cultivate their own sense of style in the home, and by including neutral wall colors, floor coverings, draperies, and other fixtures and fittings, you'll give the buyer a blank canvas to work with.
Be sure to remove everything that connects the property to you specifically. This might involve removing family photos and other personalized items. And, since a cluttered home is one of the biggest turnoffs for potential buyers, you might need to remove or store up to thirty percent of your overall possessions. This decluttering will allow potential buyers to get a better sense of the space and its walls. They'll be able to imagine living in your home with their possessions, not yours.
The kitchen is the star of the home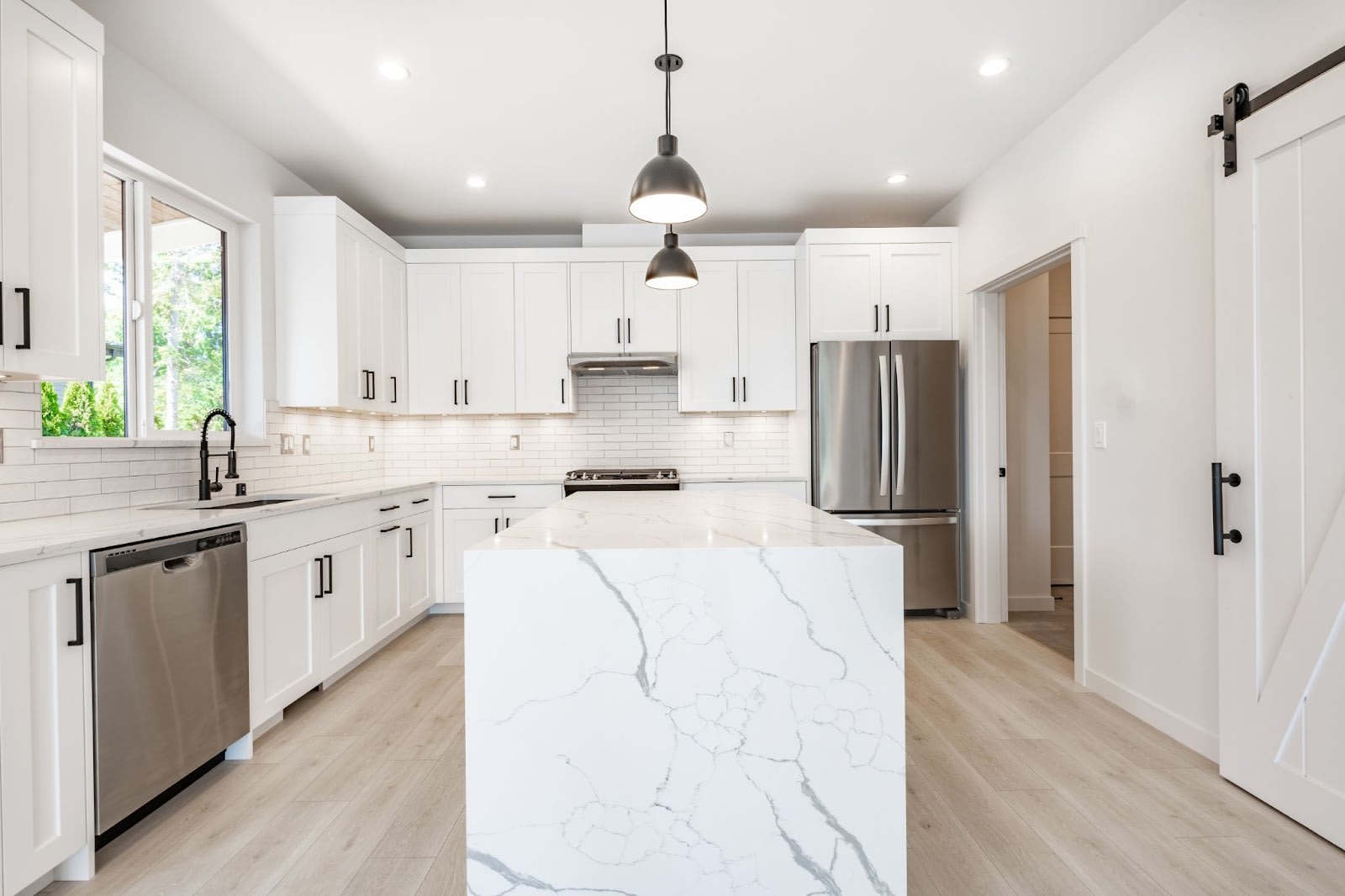 Potential buyer's impression of the kitchen will have arguably the biggest impact on how they view the entire house. The asking price of your Cherry Hills home may be reduced by as much as $10,000 if the kitchen appears outdated. However, upgrading your kitchen, even if it's just a simple redesign, has a strong possibility of allowing you to recover the entire cost in the final sale.
According to HGTV, a simple redesign is likely to allow you to recoup 70-percent or nearly two-thirds of your investment. This is backed up by Remodeling, which reported in its 2020 Cost vs. Value report that a simple kitchen makeover, including such things as new cabinet doors, new appliances, counters, and paint, retains around three-quarters of its worth. Compare that to a full-blown, luxury renovation, which the report says will only retain a little more than half its cost.
Painting the interior and adding new cabinet hardware are among the quickest and most cost-effective kitchen improvements you can make. And, you should use white or neutral-colored paint to give potential purchasers a blank canvas. That way, they can begin imagining their own sense of style there, instead of seeing yours. If you have some extra cash, at least one high-end stainless steel appliance would be a good investment. Why only one? Because when visitors see one high-end appliance, they assume the rest are high-end as well, and it brings the kitchen up to date in the minds of potential buyers.
Ready to start the selling process? Reach out to trusted Cherry Hills real estate agent Anne Dresser Kocur for expert guidance in the current real estate market.