Knowing how to decorate an entire home can be difficult, and without the right resources or experience, DIY design can create unfocused or confused results. However, there is plenty of interior design talent in Denver that provides clients with a high-class luxury look, a cozy mountain aesthetic, and everything in between. When designing Cherry Hills real estate or preparing your property for listing photos, consider the work and services of the interior designers below.
Atelier Interior Design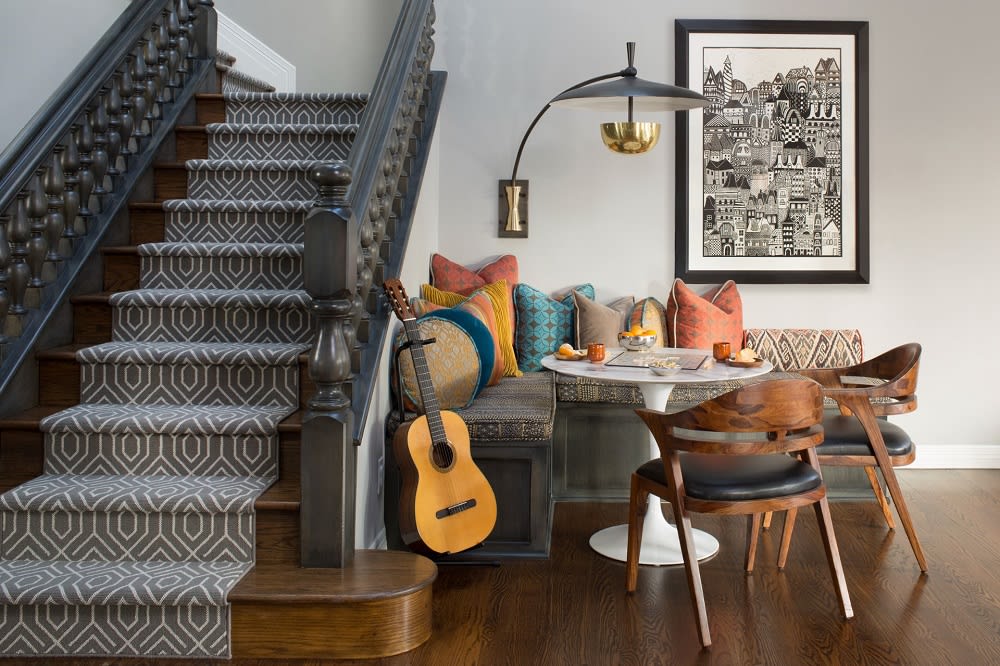 Photo courtesy of Atelier Interior Design

Focused on bringing a colorful and global interpretation to residential designs, Atelier Interior Design is a multi-award-winning design company. These long-time home designers value client input in all design phases, from concept visualization to final touches. Anyone working with Atelier Interior Design will love them for their energetic approach, professional attitude, and the range of textures, patterns, and sculptural designs used to bring a client's aesthetic to life.

This design company provides a full-service experience, beginning with an initial call and consultation. The designers get a feel for the client's goals, vision, and aesthetic throughout this process. With this information, the design company begins gathering resources, measuring the home, and more. As Atelier Interior Design manages technicalities like ordering materials and services, clients can enjoy the finished product in all its glory.
Margarita Bravo
Photo courtesy of Margarita Bravo

Those looking for houses for sale in Cherry Hills Village who are daunted by the idea of making it their own should consider Margarita Bravo's amazing work. As a full-service luxury interior design studio, clients come with a range of needs and localities, from local residential homeowners searching for standout designs to nationwide clientele. Margarita Bravo offers several services, including kitchen and bath design and renovations, custom furniture design, art curating and sourcing, and much more.

The woman behind the visionary designs combines the ambitions of her clients with her own creativity, providing long-lasting results. Bravo uses a mix of Latin American and European sources in her inspiration. Those interested in working with Bravo can expect to feel well taken care of in the design process. Clients can sit back and enjoy their homes as the design team takes care of all steps of the process, from planning designs to gathering resources, building, and installing products.
Ashley Campbell Interior Design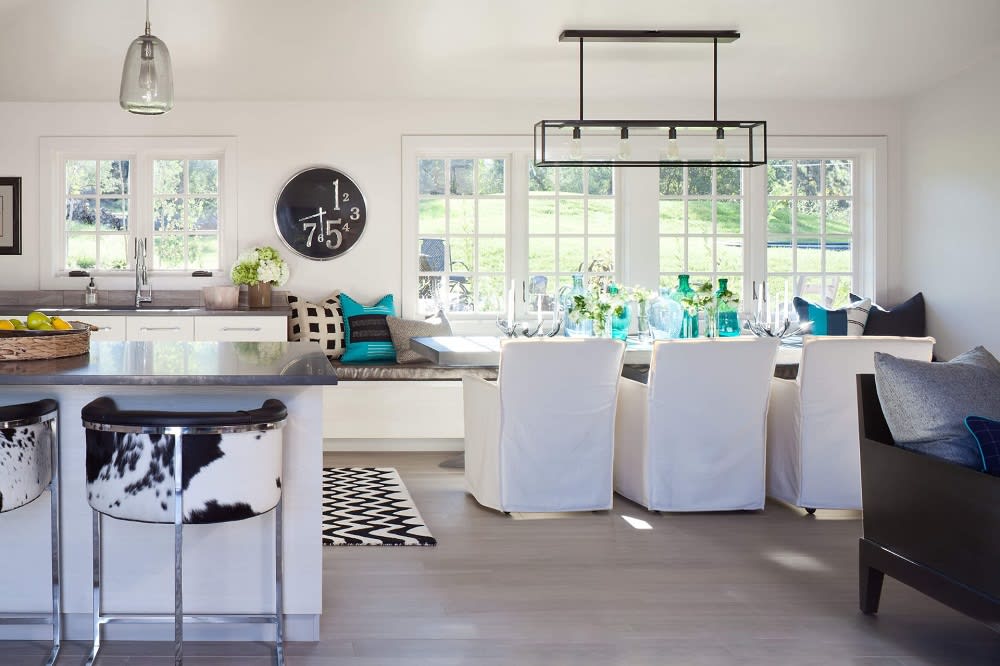 Photo courtesy of Ashley Campbell Interior Design

Ashley Campbell Interior Design is another full-service interior design firm in the Denver area that specializes in comprehensive design. Campbell is the best designer to turn to when planning a design for a new construction home or renovation project. Winning awards like the Top Denver Design and a spot on The Fabulous List in 2019, clients working with Campbell value her intuitive approach, which is reflected in the natural grace of her design choices.

This design firm also offers clients white glove storage and receiving services, perfect for clients moving into a new home, organizing their residences, or keeping items purchased by the design team for their project. With extensive experience in residential properties, including a range of different styles, Campbell also has experience with commercial properties, keeping clients' feedback at the center of the process while generating designs.
Laura Medicus Interiors
For Denver Downtown townhomes that lack vision or poise, Laura Medicus Interiors provides the services you need. With a focus on how homes reflect the inhabitants' personalities, designer Laura Medicus loves kitchen design but excels at creating a complete home space that meets a range of specific functional, aesthetic, and economic goals. To make the process more accessible to the client, this design company creates space to listen to their client's needs.

Laura Medicus Interiors has a truly joyful approach to the home design process, geared toward creating an interior that matches a client's personality and promotes togetherness. Those working with Medicus will love her classic and clean interior designs, ranging from styles like mountain modern homes, rustic style kitchens, vintage homes, and more.
Andrea Shumacher Interiors
When transforming houses for sale in Cherry Hills Village into homes that reflect your lifestyle and personality, work with Andrea Schumacher Interiors. With experience in residential and commercial spaces, as well as set designs for television and film, Schumacher's 20+ years of experience, professional education, and love of the surrounding world fuel her design choices. Those who work with this design team will fall in love with the design process as well.

Schumacher has won several awards for her work, such as the Luxe Red Awards Regional Winner of 2022 and the Mountain Living Top Mountain Interior Designers 2022. Her designs feature a vibrancy bouncing between a mix of bold patterns, imaginative color combinations, different textures, and styles. With projects spanning the whole home, clients will love the sophisticated and timeless results.
Nadia Watts Interior Design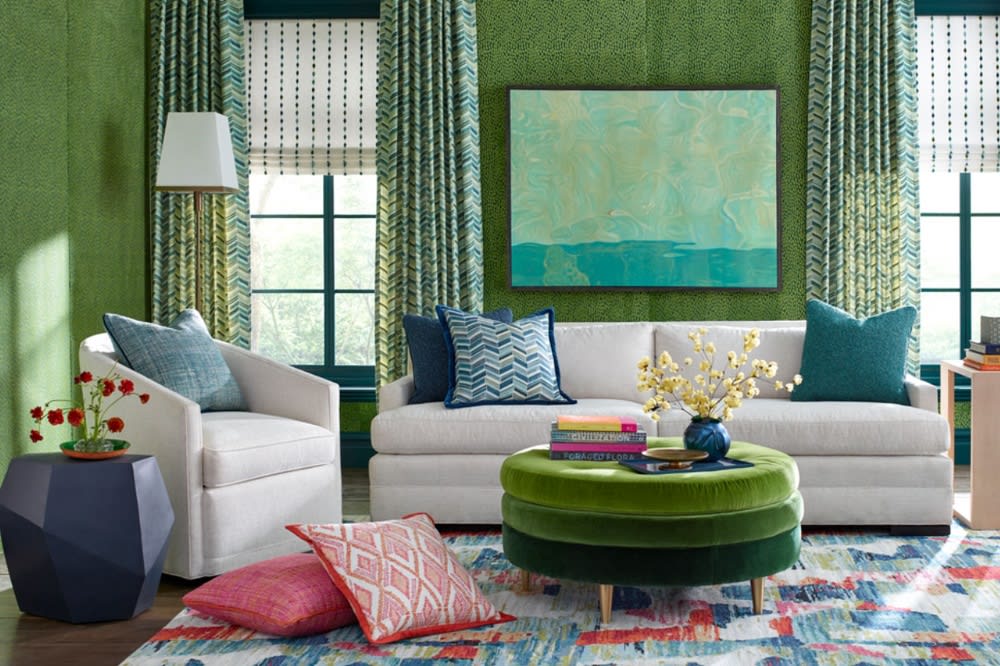 Photo courtesy of Nadia Watts Interior Design

With a family history of art and design, Nadia Watts of Nadia Watts Interior Design pulls from her knowledge of different styles, cultures, and aesthetics to provide clients with designs that they'll love. Although based in Denver, Watts provides services across the country, focusing on creating an interior that reflects what specific clients love, who they are, and how they live their lives. In the industry for over 15 years, Watts has experience with high-end residential homes, historic renovations, offices, and more.

Watts provides a range of services to her clients, including full-service interior design, project management, new construction, and remote design consultation. To cultivate an indoor experience her clients will love, she focuses on accenting a home's best features through furniture, family heirlooms, texture, and colors. Her designs also aim to emphasize natural light and maximize spaces, perfect for enjoying the natural atmosphere Denver offers residents.
Ready to search for Denver designers?
There's plenty of talent in Denver when homeowners need help creating a home interior that reflects their personal aesthetic. Whether you're looking for a single-room design, a home renovation, or design guidance that parallels new construction, these designers offer it all. When you're ready to search for homes in the area to design, contact local Realtor
Anne Dresser Kocur
to guide you through the process.