Whether you're looking to sell your Cherry Hill home in the near future or sometime down the line, it's important to stay up to date with what buyers want. There are so many ways — both big and small — that you can modernize and improve your home to boost interest and increase your ROI. Here are the top seven updates to boost your Cherry Hill home's ROI.


Turn Up the Curb Appeal
Buyers will judge your book by its cover, so that means keeping your home well-maintained is crucial! When it comes to your home's exterior, prioritize giving it a good clean. Power wash the walkway and steps, re-paint any chipped or fading shutters or trim and make sure your mailbox stands out.

Today's buyers like modern mailboxes and home numbers, so consider replacing those. Brightly colored doors are also in line with today's maximalist trend, so don't be afraid to go for a purple or orange! Your Cherry Hill home will surely stand out. The average ROI of these exterior improvements is about 95%.
Improve the Landscaping
If you have a stunning lawn and garden, then you're in good shape. But if your home is lacking in that department, making a change could make a huge difference. Even if your front yard is on the smaller side, you can keep it trimmed and pretty. Declutter by removing any stray branches, dead plants, or unsightly weeds.

You could also head to your local garden store to see what the experts advise for your space. A few perennials or annuals in the right areas could turn your home into the prettiest one on the block. Make sure your grass is trimmed and as green as possible.

If you're looking for a quicker update, adding a statement planter by your front door and filling it with seasonal flowers is a great way to tie the exterior together. The average ROI of landscaping is 100%, so don't hesitate to invest in your outdoor space.
Kitchen Updates
Homeowners spend a lot of time in their kitchens, so they tend to withstand a good amount of wear and tear. However, kitchens are also a room where modernity is critical, so keep that in mind when updating your Cherry Hill kitchen.

Potential buyers want state-of-the-art stainless steel appliances, like smart sinks and refrigerators. Dark cabinetry is also in, especially when it's adorned with brass or gold accents. If your cabinets just need a fresh coat of paint, then sand them down and make this a DIY project. If they're in disrepair, then you'll need to update them.

As with any room, a fresh coat of paint on the walls can make the space feel bigger and brighter, so choose a shade that complements your updated cabinetry. Depending on how much you're looking to spend, a minor kitchen remodel can yield a recoup of over 80%.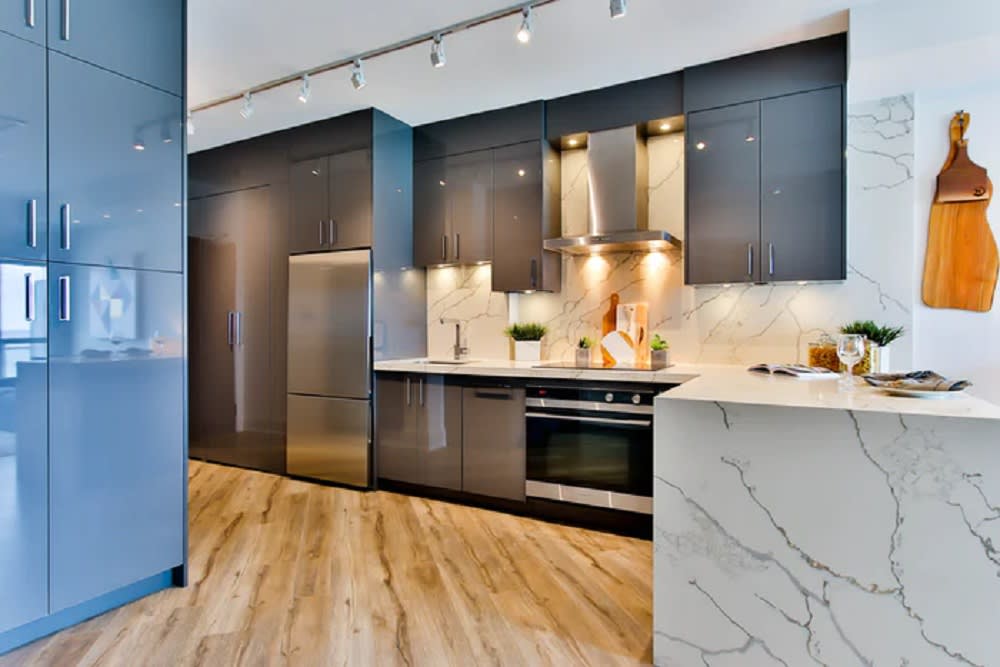 Bathroom Updates
Similar to the kitchen, bathrooms are another area that gets a lot of use. Buyers want to see clean bathrooms that are open, airy, and full of modern touches. Start by caulking your tub and grouting your tiles. These DIY fixes can make a shower/bath shine.

If you want to invest in some modern pieces, consider a smart toilet and a soaking tub. The bathroom should feel like an at-home spa, so be sure to keep it free of clutter and advertise its storage capabilities. A bathroom renovation usually yields a recoup rate of about 67%, making the investment worthwhile.
Windows
Windows are more high-tech than ever before and can really set your Cherry Hill house apart. Not only are new windows visually appealing, but they're also ergonomically sound. Energy-efficient windows can save you up to $500 per year in electricity costs because they protect against heating and cooling losses. You may also be able to receive a tax rebate for your energy-efficient windows, so do your research! Window replacement has a typical recoup of 89%.
Basement
Basements are a valuable thing for home buyers, so if you have one, be sure to make it shine! Your basement could be a play area for kids, a rec room, or even an additional bedroom or apartment.

Be sure to check your basement for leaks and flood risks. If it's all clear, you can begin either sprucing it up or doing a complete remodel. A seating area, television, and area rug make for a cozy common area. A wet bar and pool table make for an excellent entertainment area. You could also turn the basement into a small apartment, which makes for an easily rented room.

Finishing a basement can cost anywhere from $6,500 to $18,500, depending on what you want from the room. It may be a large monetary investment, but it's one with a high ROI — about 90%, depending on the remodel!
Master Bedroom
Potential buyers want to envision your master bedroom as their future space — a place where they can feel relaxed and comfortable. Be sure to keep it tidy and pretty. Any carpet needs to be thoroughly washed and/or replaced (hardwood is just as popular as ever). Your bedroom should also look as open and well-lit as possible, which probably means adding a fresh coat of paint and keeping the curtains open. If natural light is lacking, invest in some chic and modern light fixtures.

Decluttering can also make a space feel bigger, so get rid of any unnecessary shelves or benches that compress the room. Maximalist throw pillows or a statement-making headboard will play into today's trends and make your room memorable. Updating your Cherry Hill bathroom can yield an ROI anywhere from 40% to 80%, so doing it right is important.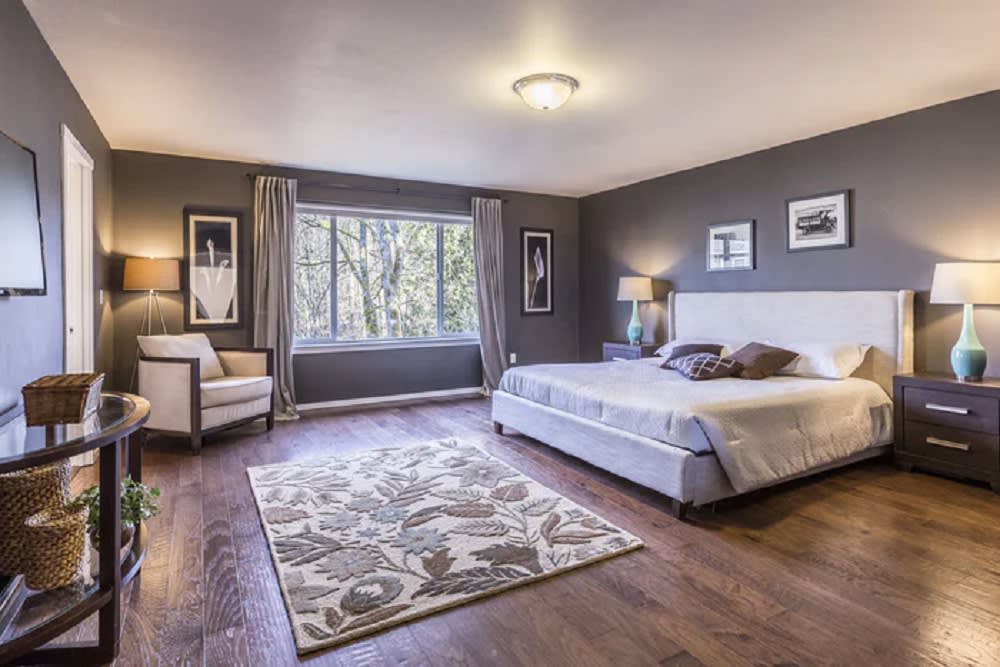 Looking to buy or sell Cherry Hill real estate? Contact Denver real estate agent Anne Dresser Kocur for today's top listings!