Have you decided to sell your home in Cherry Hills Village? Whether you are relocating or planning to up or downsize in the same neighborhood, you are choosing a good time to sell as Cherry Hills Village real estate is hot. However, though the market may be in your favor, the home-selling process can still be stressful. Read on to discover everything you need to do when selling your home in Cherry Hills to make the process go smoothly.
Do a comparative market analysis
The first responsibility you have as a seller is to do the necessary research on Cherry Hills. In short, you and your real estate agent need to be an expert on the type of homes that are trending, how much they are selling for, and the upper and lower price range for homes in the area. The best way to gauge this information is by conducting a comparative market analysis of your home for sale.

Your real estate agent will use select comparables such as age, size, location, construction style, and condition to see how your home compares to other similar luxury homes in Cherry Hills. Knowing about other similar homes and how they have performed on the market can give you insight as to how to proceed with the preparation and sale of your Cherry Hills home for sale.
Determine the right price
You next need to determine the right price for your home. Your Cherry Hills Village real estate agent will help you develop a pricing strategy that is competitive and aggressive. The comparative market analysis is essential in helping to find a price that is comparable to other similar luxury homes in the area. You don't want to price the home too high, as that might create a situation where buyers will not even consider your home.

However, pricing too low could mean that you will sell your home for less than its true value. Remember that the listed price is simply a starting place. In the Denver area, which includes Cherry Hills, many homes sell for well above the listed price. It is possible that you might very well close on your home for well above the initial starting price.
Get a home inspection done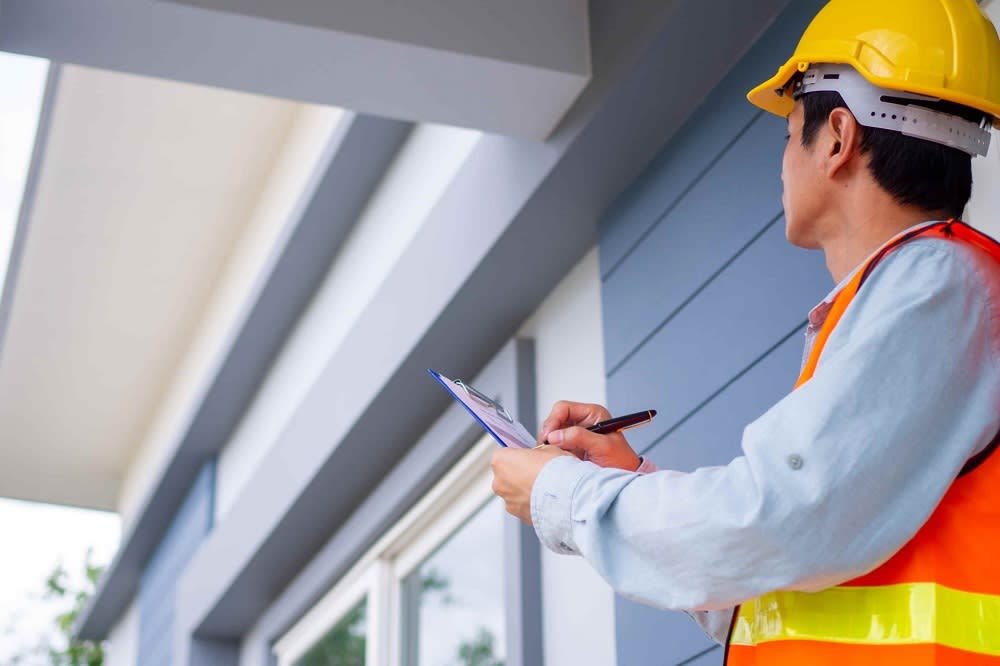 If you've lived in your home for many years, you might feel that you know everything about its condition. However, Colorado's arid and cold climate can often cause damage to some of the structural components of the home that you might not be aware of. For example, thanks to wood expanding and contracting, cracks in the foundation could affect the livability of your home in Cherry Hills over time.

The only way to ensure that your home does not violate any local housing codes is to work with a qualified home inspector with experience working with luxury homes in the area. The home inspector will inspect many components of your home, especially those you wouldn't ordinarily notice. After receiving a detailed home inspection report, you can discuss with your Cherry Hills realtor what can be repaired or even renovated before proceeding with the sale of your home. Ultimately, you want your home to be in the best condition so you get top value for your home while also ensuring that there won't be any liability concerns that could arise.
Hire a cleaning company
Once the cracks are sealed, you must clean your home. Consider hiring a professional cleaning company to clean your home from top to bottom. Homes generally require extensive cleaning that only a professional cleaning company can provide. Let them handle the process so you can allocate more time to interior decorating and marketing. Remember that staging your home is a team effort!
Stage your Cherry Hills home

The vital thing to remember about staging your home is that you need to create a space that is gorgeous, elegant, and minimalistic. Home buyers need to be able to walk through your home and visualize their lives there. Consider removing many of your possessions, such as family photos, jewelry, artwork, and awards and certificates. Consider also scaling down on certain things, such as clothes, shoes, and books.

One simple trick that can elevate any space is to bring in more light. Open the curtains and blinds to let in as much natural light as possible so you can amplify the natural beauty of your home. Plus, home buyers will be treated to panoramic views of the gorgeous mountain backdrop, golf courses, or equestrian trails nearby. Surrounded by natural beauty, home buyers will feel enchanted by your home's prime location in one of the best spots outside Denver.
Take high-quality photos
The first time that prospective home buyers will ever lay eyes on your home is through pictures. That is why you need to hire a professional photographer with experience taking pictures of luxury homes for sale in Cherry Hills Village. Considering that listings with professional photographs
sell 32% faster
than listings that don't, pictures make it more likely that buyers will contact you to make an offer or inquiry about your home.
Choose private showings over open houses
Open houses can be a great way to attract various people to view your home without feeling pressured to make an offer. However, we recommend that you opt out of open houses and choose to schedule private showings instead. Private showings will invite those sincerely interested in making an offer on your home for sale in Cherry Hills Village. With a preapproval letter and an appointment, prospective buyers can walk into your home and ask your real estate agent pertinent questions. Consult your real estate agent about scheduling private showings to promote exclusivity and privacy.
Partner with Anne Dresser Kocur to sell your Cherry Hills home
Consult your Cherry Hills real estate agent
Anne Dresser Kocur
who, with over 30 years of experience navigating the Denver metropolitan real estate market, can expertly guide you on selling your home. Anne will work 24/7 to ensure you sell your home quickly and for top dollar!