From the tidiest spaces to the messiest, every home needs a good deep clean once in a while; however, that doesn't mean deep cleaning has to be the most tedious chore ever. For some, you hear the word "clean," and you become excited about sprucing up your place. For others, you dread the process of washing, vacuuming, and folding.

Put together the words "deep" and "clean," and all your feelings grow tenfold, good or bad. Whether deep cleaning produces a desire to run away from your cleaning supplies or slap on elbow-high gloves and get to scrubbing, we all know the importance of deep cleaning your home, especially when you've been putting it off for too long.

Luckily, we've compiled this guide to help avoid the overwhelming task of deep cleaning, with small, bite-sized tasks that are manageable rather than a mountain of chores. Whether it's time for spring cleaning or you're preparing to huddle in for the winter, these deep clean tips are sure to make your house sparkle.


1. Make a Game Plan
A deep clean is a serious task to undertake, so creating a solid schedule for when to start and when to end will already put you ahead of the cleaning curve. You don't want to get home after a long day of work and immediately get to spraying kitchen appliances or wiping down bathroom sinks. Instead, you'll want to park yourself in front of the TV and enjoy your favorite shows or cozy up with a good book and blend into a world of fiction. This is why you'll want to plan a weekend (or two depending on the size of your home) where you'll devote your time to shining up those grimy kitchen cabinets.

To ensure effective time management, create a room-by-room plan for each morning or afternoon of the weekend. Maybe start with bathrooms on one day and the kitchen on another. If you follow a cleaning path, you'll be able to cross off one section of your home and not have to worry about it again until the next season. Not only will this lower your stress, but it will also give you a sense of relief and comfort in enjoying your freshly polished space.
2. Count Your Supplies
To have the most productive deep clean, make sure you have all of your cleaning supplies in your home before you dig in. If you are fully stocked and prepared, you can clean the entirety of one space before moving onto another, as opposed to having to go back into a room you previously worked on. Not only that, you won't have to take an unexpected trip to the store to pick up any missing supplies mid-clean. This setback lessens your want to continue on and lengthens your already timely cleaning to-do list.
There are certain products that are useful for every room in the house, such as a vacuum, dusters, or multi-purpose sprays that make it easy to move from room to room. However, don't forget about the rest of the cleaning supplies you might need that pertain to specific surfaces. If you have wood surfaces in your home, make sure you have the proper cleaning materials so it doesn't warp or bend. Perhaps you have marble countertops; if so, make sure to invest in a clear cleaning spray to not stain the surface.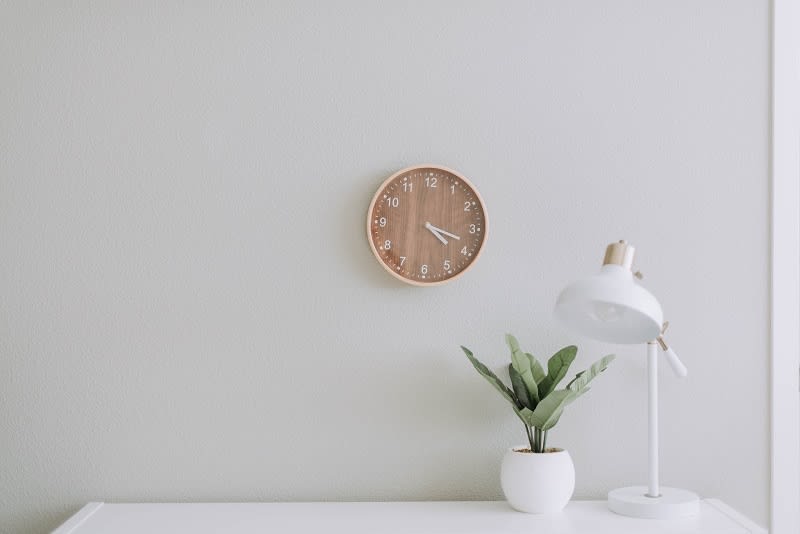 3. Declutter Before Beginning
This tip might be the most crucial of them all—for both your home and your sanity. Clutter isn't pretty, and it's even less so when you need to deep clean. Before you start with your deep clean, check each room for clutter that doesn't belong. From here, either throw it away or tuck it in the closet for another day in which you'll declutter. If you clear the clutter from your home, you'll clean the mess from your mind. It will make the entire process much easier on you, which will keep you motivated to reach the end goal of shiny surfaces. It's truly a win-win situation.

Now, if you choose to tuck away any clutter for another day, you might have been thinking that doing so will defeat the purpose of a deep clean. In fact, it does not—especially if you have the tools in place to help you organize while you deep clean and keep clutter-free for months afterward, too.
Maybe you have a library's worth of books lying around, or your children's toys are littering the floor like obstacles. Investing in a couple storage containers or baskets will save space and keep everything organized. Grab a bin, and go to each room, collecting similar items you can store together. Instead of having all your clutter in one place, which might resurface in a couple days, the bins help it to be organized and more accessible for everyone.
4. Clean Your Cleaning Supplies
This one might sound counterintuitive, but it's probably the most productive step you'll take during your deep clean. Cleaning your entire place with dirty supplies won't only waste your time, it will leave your home worse off than before.

If you have a five-year-old mop that hasn't seen bleach in its lifetime or a sponge that's cleaned everything but itself, it's time to strip away the grime. Thousands of micro-bacteria build on everyday household surfaces, so you can only imagine what happens to the products that are cleaning your home.

In using the same cleaning supplies over months or years, all of those micro-bacteria seep into the fabric of your microfiber towels or on the surface of your dustpan. This makes it even more important to clean your supplies, or if they are past the point of no return, ditch them for new ones.
5. Move from High to Low
When cleaning, the best method to employ is moving from the top of the room to the bottom. Start with those hard-to-reach places with your duster, whether it's a fan or light or tall bookshelf. As you move along, all those loose particles will fall to the ground, and you can save them for later when you vacuum or mop. Next, you can tackle any surfaces that need to be wiped down with soap and water, or if you're looking for something a little stronger, use an all-purpose cleaning solution.

Moving from high to low saves you valuable time and effort. There's no need to add to your already hefty workload if you don't have to. It also helps you remember about cleaning those hard-to-reach surfaces, so your home can stay dust and dirt-free longer. The more thorough the clean the first time, the less you'll have to do it.
6. Create A Good Atmosphere
Cleaning is tedious work, and there's no way around it; however, there are ways to make it more enjoyable and ensure you make it to the finish line. Before you begin, open all the blinds and drapes in your home for sunlight to stream in and boost your spirits. If you're cleaning in the dark, you might feel tired or bogged down, not to mention you might miss some dirt or grime along the way.

Listening to music is a great way to pass the time while cleaning, so put in some headphones, or turn your speaker on full volume. Blast something that makes your heart pick up a beat and makes you want to move. Similarly, tuning into your favorite podcast may help you to feel more productive while you clean. Elbow deep in the bathtub, you might want to have your favorite entrepreneur spewing words of wisdom rather than thinking about how long it will take you to clean the grimy porcelain.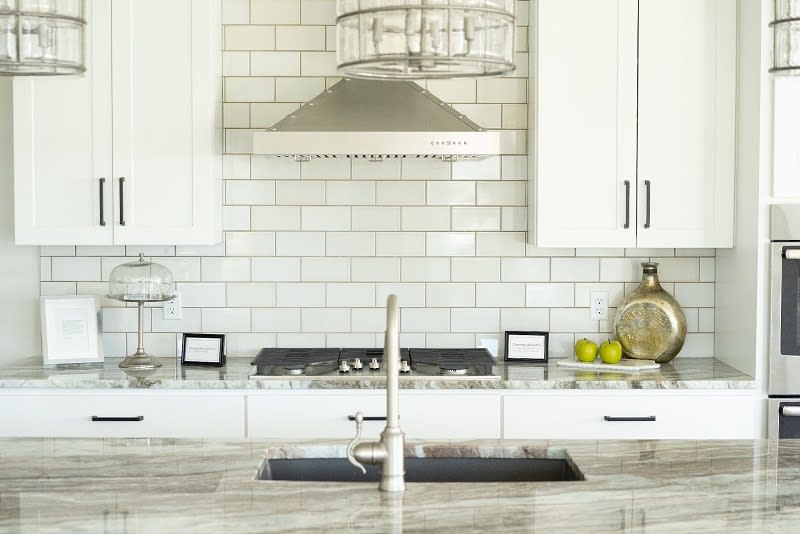 7. Never Leave the Worst Thing For Last
Keeping in mind the high-to-low rule, make sure you clean the worst thing in the room as early as possible, so you will continue to have the want to clean the rest of the space. Don't start with wiping down the kitchen countertops—something that might take a couple minutes—when you need to tackle the stovetop that could take 30 minutes. If you do, you might run out of stamina and do a lackluster job. This means you will have to repeat the process sooner rather than later when it is actually something that could have waited another month or two if done thoroughly the first time.

With deep cleaning, there is the inevitability of doing some task you hate, whether it's wiping down the inside of a light fixture or cleaning the windows for a streak-free look. That's why it's important to clean your more dreaded room first. If you can tackle your mudroom that's stacked to the ceiling with a wide variety of miscellaneous things, you'll feel invincible. No other room will be too much for you, and there will be relief knowing you have already cleaned your room nemesis.

Geared with all the knowledge for the ultimate deep clean, you can now crank up the stereo, put on some gloves, and get to scrubbing. For more tips on caring for your home, especially if you're looking to sell, visit our blog. Happy cleaning!