There's nothing better on a relaxing afternoon with friends, family, or coworkers than to go out and hit the links. Whether you're a lifelong golfer seeking the area's finest courses or an abiding appreciation for innovative, upscale cuisine, the greater Denver metropolitan area offers some of the nation's most spectacular country clubs and golf courses for residents to experience. From pristine swimming pools and workout facilities to stunning patios overlooking picturesque views of the Rocky Mountain Range, these country clubs are sure to have something to excite you and your family, so long as you're looking to enjoy a bit of the finer things in life.


While everyone is sure to have their opinion on the best places to dine, and golfers are sure to prefer certain courses to others, this list aims to be just the tip of the iceberg for your Denver golf and country club exploration, so you can understand which club best fits you and your family's needs. We assure you that each of these institutions offers a variety of exquisite experiences, and we look forward to informing you about all the fantastic upscale amenities that each club has to offer for your leisurely enjoyment.
Castle Pines Golf Club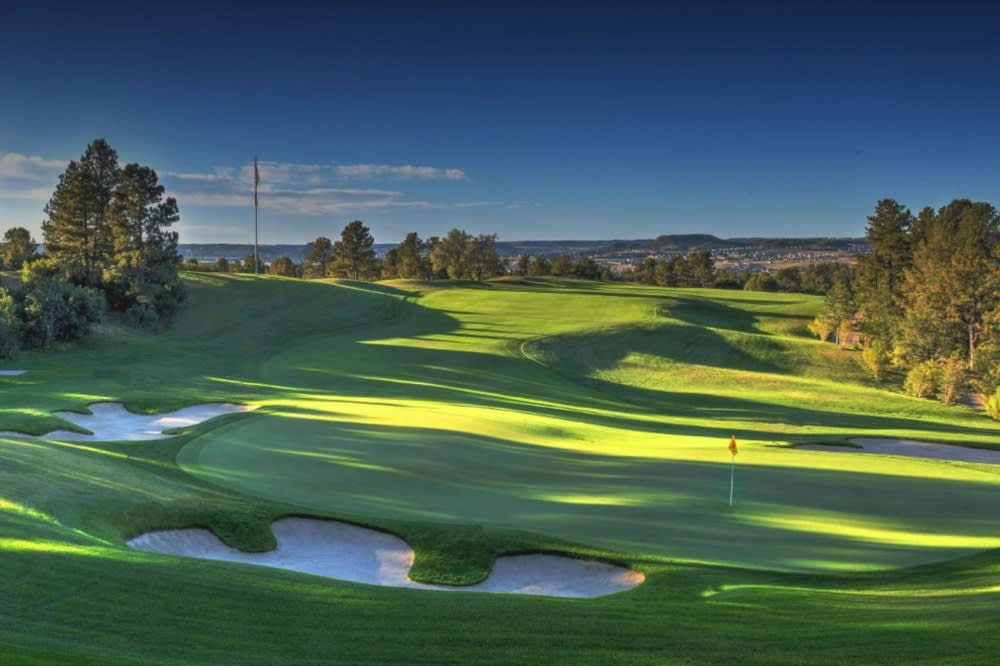 Photo courtesy of Castle Pine Golf Club
When a golf course is designed by one of the world's all-time most successful golfers, Jack Nicklaus, you know it will be a truly special place to play golf. Featuring stunning views of Colorado scenery, this course is known as one of the most challenging in the area, and it has been impressing local and international golfers since its unveiling in 1981. Not an ideal training ground for new golfers, this exclusive course has relatively strict rules regarding the pace of play and dress code, so if you're inclined to an extra divot or two, consider visiting their scenic practice tees before you and your group gets started. Castle Pine Golf Club is truly one of the nation's most spectacular golf clubs, and Golfer's Digest agrees that it's one of the country's
Top 100 courses
. If you're moving to Denver, the Castle Pines Village luxury homes are sure to pique your interest as well, so take a look at some of the area's
lavish estates
.
Colorado Golf Club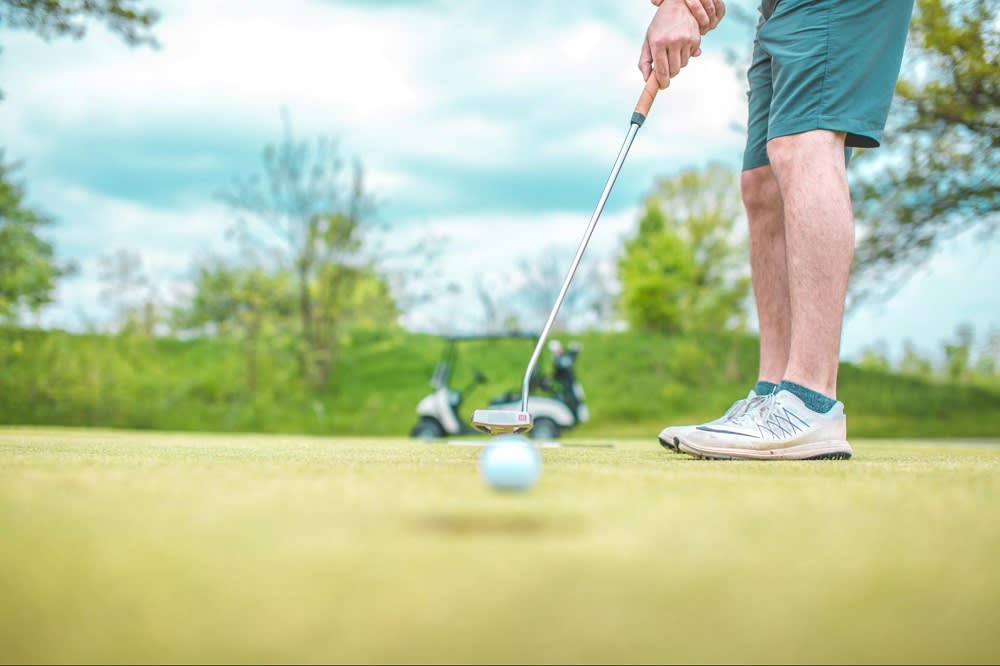 Colorado Golf Club blends the best of a PGA-level golf course with fantastic luxury member amenities to provide its guests with some of the area's finest luxury experiences. Executive Chef Bob Burden is at the helm of an exceptional restaurant staff that provides members with truly mouthwatering meals, from delectable American classics to creative international fusion dishes. Accommodating and offering a range of casual and upscale dining options, Colorado Golf Club is perfect for any occasion. Beyond the exceptional dining, the club also offers an incredible pool facility with two hot tubs and even a waterslide for the kids, and the clubhouse was named Clubhouse of the Year in 2013 by Golf Inc. Magazine. There are so many reasons to consider membership at this amazing institution, and if you find yourself lucky enough to visit, we're sure you'll be enchanted by this fantastic space.
Columbine Country Club
Columbine Country Club describes itself as a place where you'll be able to make friends you'll have for the rest of your life. With exceptional family experiences serving as a guiding principle for the club's mission, Columbine Country Club is the perfect place for couples with young children to consider membership. With an incredible golf course, delicious upscale dining, unbeatable pool facilities, and a dedicated wellness and fitness staff, Columbine Country Club invites guests to explore a broad range of interests in an accommodating luxury setting. Hop in the pool on a hot summer day with the kids before getting a delicious casual meal poolside. Alternatively, visit their incredible racquet sports facilities and take some paddle tennis lessons from one of the club's professionals.
Cherry Hills Country Club
With several USGA and PGA tour events held at Cherry Hills Country Club, the course has gained a reputation for being a place that professional golfers adore. It's no surprise considering the stunning natural scenery and the careful attention to detail in the club's curated aesthetic. Consummately refined and boasting a rich sporting heritage, Cherry Hills Country Club has been delighting Denver residents since its founding in 1938. It's also known as a wonderful venue for special events, playing host to many fabulous weddings each year. Those lucky enough to own Cherry Hills Village luxury homes are fortunate to live in such a beautiful and inviting space, but even if you don't live close by, you'll want to make frequent return visits. Check out an incredible example of one of the course's adjacent properties
here
from realtor
Anne Dresser Kocur
to gain a better sense of how this club exudes luxury.
Bear Creek Golf Club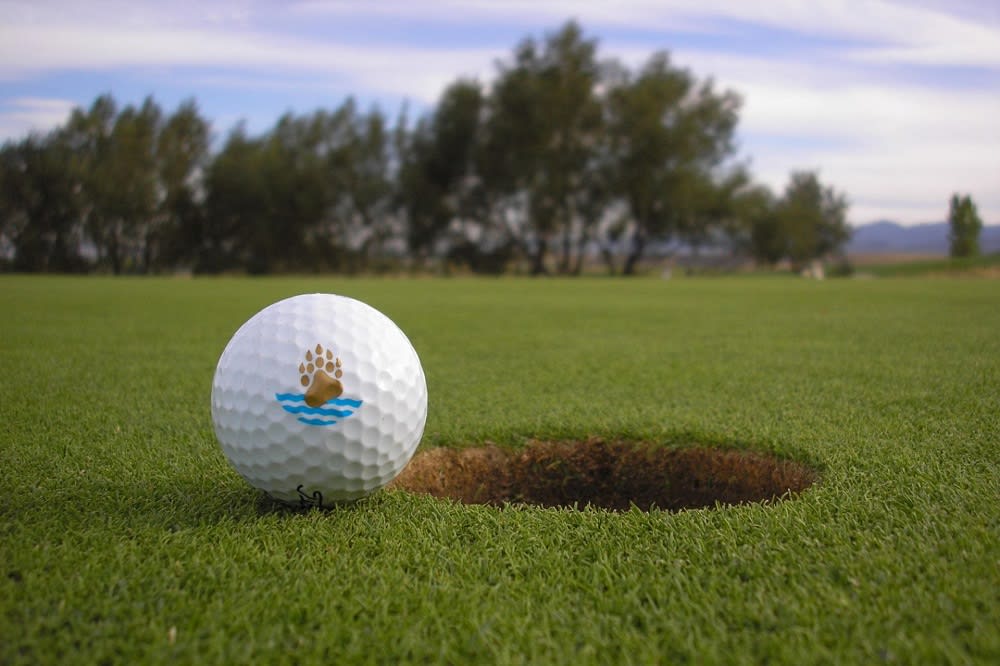 Photo courtesy of Bear Creek Golf Club
Flanked by stunning natural wildflowers, the course at Bear Creek Golf Club was in part designed by a legend of the game, Arnold Palmer, who hoped to make this exclusive 18-hole course a challenge for avid golfers. This course is awe-inspiring, both in its difficulty and its majestic beauty. Golfers need to be wary not to rely just on their strength but on a precise and deliberate strategy to succeed here. With a bit of practice, it will become one of your favorite places to tee off in the Denver region.
The Club at Ravenna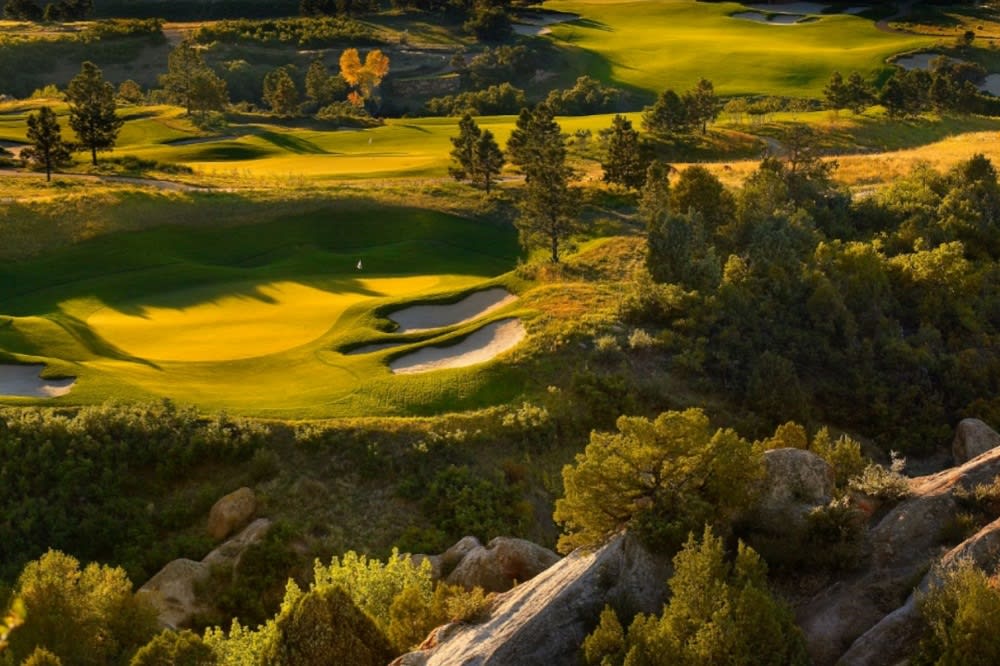 Photo courtesy of The Club at Ravenna
The Club at Ravenna has a motto: Eat, Play and Be Happy. Given its best-in-class dining, exceptional golf course, and fantastic variety of other upscale amenities, its guests are incredibly apt to experience the simple joys the club hopes to share with them. Stunningly designed and meticulously combed by groundskeepers, the course is an absolute joy to play on, and you and your coworkers will have an amazing time exploring each of their creatively conceived 18 holes. After a day on the links, visit their fabulous fitness center and their pool.
Red Rocks Country Club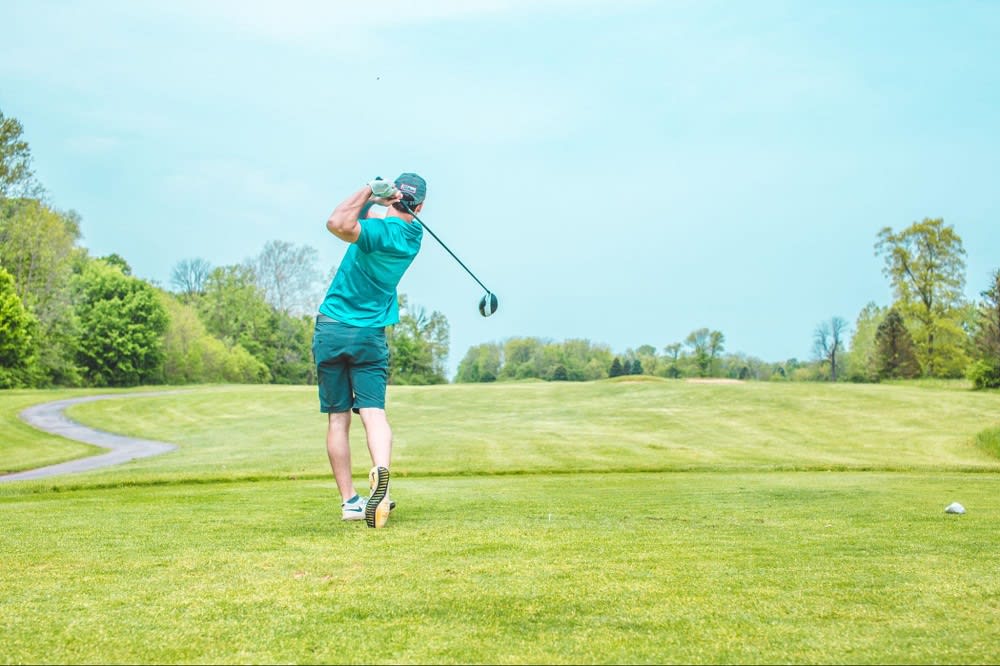 Whether you and your family are hoping to swim in Red Rocks Country Club's fantastic heated pool or you're signing the kids up for summer events like junior golf camp or Little Rockers Summer Camp, Red Rocks Country Club is a magnificent space for families. Their delicious dining and beautiful golf course encourage guests to enjoy refined experiences while giving them spaces to balance casual family wants and needs. With kind-hearted staff, Red Rocks Country Club is ready to welcome you and your family with open arms.
Ready to move to Denver?
When you're ready to take the leap and move to Denver to be permanently near all these gorgeous clubs, reach out to local real estate agent
Anne Dresser Kocur
. Anne is an agent who consistently breaks records in the Denver market and who works incredibly hard to find success for both buyers and sellers who work with her.
Reach out today
to learn more.