Cherry Hills Village is currently experiencing a seller's market, meaning there are more prospective buyers in this Denver neighborhood than there are homes for sale. Given the competitive, exclusive nature of Cherry Hills, now's a good time to entice luxury buyers with your fairly priced and elegantly styled home. A few curated upgrades in advance of listing your home for sale will help it move off the market faster, and attract more competitive offers.

Even if you're not looking to sell your Cherry Hills home anytime soon, you can still reap the benefits of making strategic improvements to your home. Over 60% of homes in the Denver area were built before 2000, meaning it might be time to make a few upgrades to help your home stand out from its neighbors. The better your Cherry Hills real estate looks and functions, the more you'll enjoy living there. And as an added bonus, when it comes time to sell, you'll have a property that sets itself apart from the competition, provides great return on investment (ROI), and is ready to impress prospective buyers.
1. Create an outdoor bar area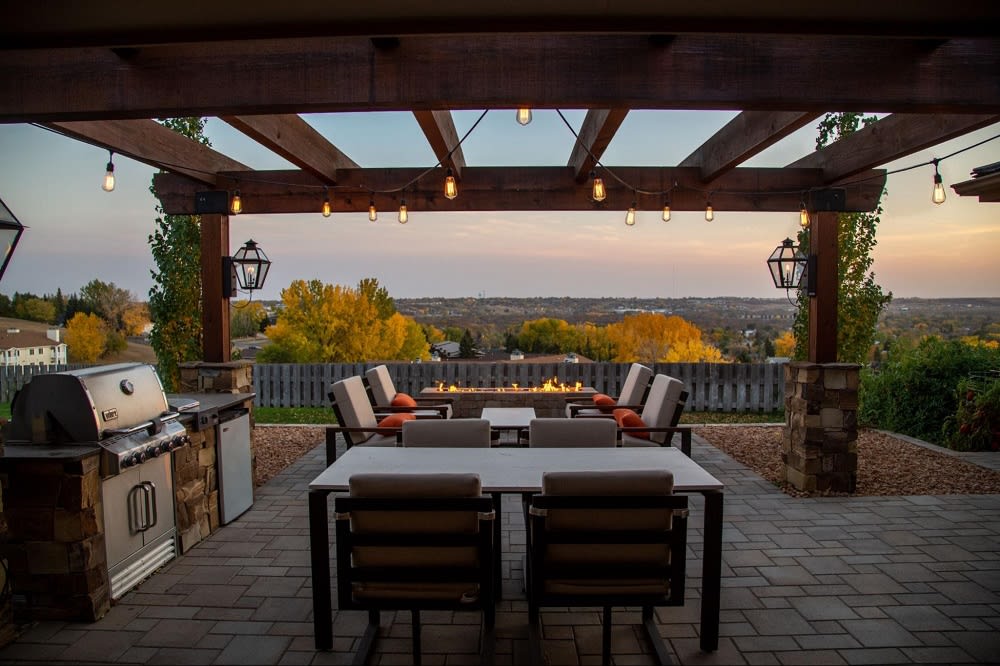 Adding an outdoor area where you can entertain guests, cook and share a meal, or simply enjoy the peace and quiet will help your home stand out among other Cherry Hills houses for sale. The best outdoor setups for your buck should include a bar area, seating, a grill, and a mini-fridge. Cherry Hills homeowners who are willing to invest in creating relaxing outdoor spaces see great ROI when listing and selling their real estate.
2. Add murals or textured wallpaper
How many homes have you visited that have the same bland interior walls in so many shades of white? While a classic look never goes out of style, homes that all look the same tend to blur together in the mind of a prospective buyer. If you're planning on selling, you want your home to stick out (while still allowing potential buyers to imagine themselves living in the space).

One way to do this is to put a modern twist on a single, trendy accent wall. Murals and textured wallpapers make for great statement walls, and houses for sale in Cherry Hills that feature them tend to make a lasting impression. Tropical patterns are especially popular right now if you'd like to try a bold look—just make sure that the design is contained to one wall or room, so that a new homeowner can easily choose a new artistic direction.
3. Incorporate natural-themed features
Adding wood and stone elements will evoke a natural, comfortable feel for your Colorado home. Especially in the Cherry Hills real estate market, leaning toward Rocky Mountain chic can make your home feel cozy and memorable. Adding a stone patio is a wonderful option for those who want a rustic-looking outdoor space. However, your interior space is where natural features will have the biggest impact. Earth-toned neutral wall colors, wood or wood-look floors, and stone or wood countertops help bring the outdoors inside and create a unique living space. Natural-themed features make your home feel inviting, for you, for your guests, and your prospective buyers.
4. Reimagine your bathroom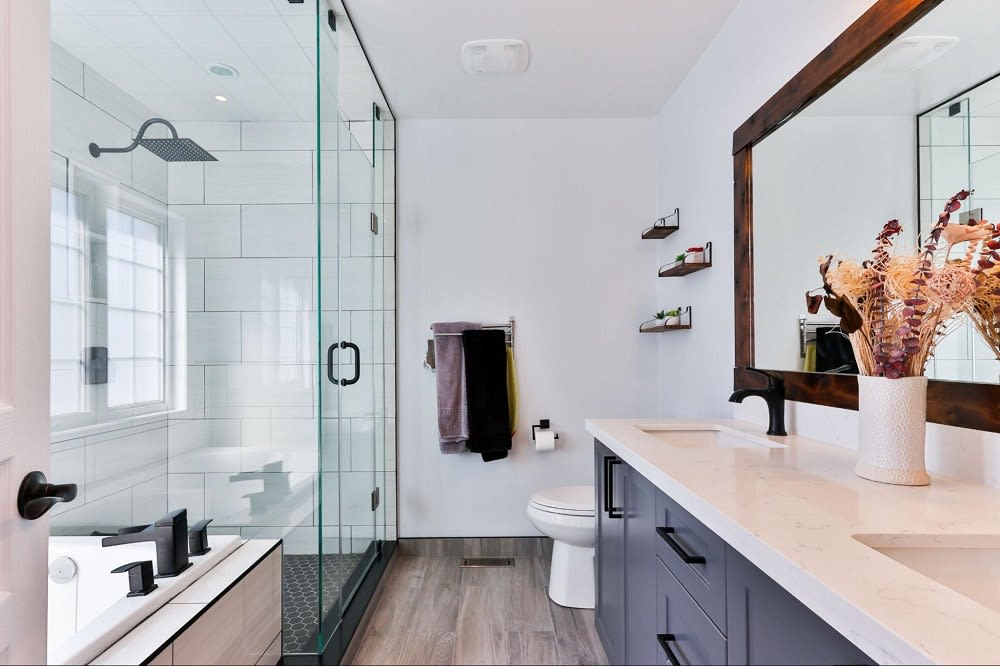 Bathroom design might not be the first thing that comes to mind when you're thinking of ways to make your home stand out. That said, since people began spending more time at home during the pandemic, bathrooms have become personal retreats where people can indulge in self-care. Adding design elements such as patterned tiles instead of the standard subway tiles can add a unique pop of personality to bathrooms in Cherry Hills homes. Prospective buyers of Cherry Hills real estate will also likely be looking for homes with bathrooms that feature adequate storage—and stuffing everything under the sink just isn't going to cut it. You can stand out by offering more storage than other houses for sale. You may want to add cabinets, whether they are vanity cabinets or standalone cabinets over the toilet or next to the shower. The bathroom has been ranked the second most important room in a house to a prospective buyer (beat out for first place by the kitchen) so improving the space is a surefire way to help your home stand out.
5. Replace out of style elements with classic ones
Some design features are either overdone or on their way out of style, and homes that are ahead of the trends tend to stand out in the Cherry Hills real estate market. Barn doors are going out of style, and top designers suggest a return to more classic elements is on the rise. Consider replacing interior barn doors with sophisticated folding or pocket doors for a more timeless look. You can incorporate more classic design features such as shaded hanging lights, grasscloth wallpaper, and neutral-toned cabinets and walls.
Listing a home for sale in Cherry Hills?
The more you can make your home stand out, the more memorable it will be to guests and homebuyers—and the faster you'll be able to sell. When you're ready to stage, list, and sell your home, contact trusted local agent Anne Dresser Kocur. Anne will make sure that your home is market-ready, and provide you with the best market analysis, negotiation, and customer service available in the Denver real estate market.